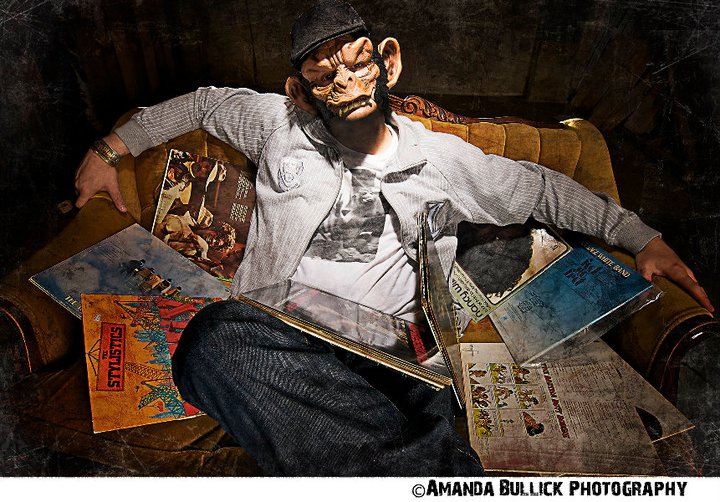 "I love the crackle and the crunch of dirty vinyl," proclaims Calgary producer The Dirty Sample of his DJ Muggs-like fascination with dusty vinyl that initially earned him his beat-making monicker. And he's doing pretty well for a rapper who bought a sampler and started chopping wax to make the beats his emcee alter ego Planit just wasn't getting from other producers. Now, with a solid back catalogue of vocal, instrumental and collaboration albums under his belt, The Dirty Sample turns to his new obsession.
"I wanted to do this album because I love to remix tracks," he says of his newest project, a collection of remixes from family, friends and assorted others. But when the call went out for song submissions, rappers from four countries (Canada, the U.S., the U.K. and Japan) responded and The Dirty Sample found he had two albums on his hands. The first, Beauty & Poison, was released as a free digital download (www.handsolorecords.com) and features remixes of Edmonton's Poet Laureate Cadence Weapon, Wordburglar, More Or Les, Lexington & Whatevski, Rhythmicru, Sankofa and more.
Companion piece Joshua's Dreamixes now follows. Having received the album title from a dream, it's only natural The Dirty Sample opens Joshua's Dreamixes with a dream-like doorway into his alternate world of music. You may have heard D-Sisive's melancholy "Brian Wilson" or Eternia's beat box-backed "Many Many" or the paperboy horrorcore of Wordburglar's "The Route," but The Dirty Sample's interesting and unique re-workings put a new spin to each track. "I wanted them to be their own little monsters," he says of remixes that strip down Ira Lee's "Tom Cruise" into a spacey ode or relocate Jesse Dangerously's cerebral sex rap "The Prestidigitator" to the piano bar. And whether it's the braggadocio battle raps of Touch, the lazer gun rap of The Killaz or the blue collar blues of Birdapres, The Dirty Sample finds the sound to suit that subject.
Joshua's Dreamixes has already inspired a Dirty Sample remix of D-Sisive's The Book, plus he also has a new instrumental album called Unluck and a collaboration EP with Fatt Matt on the way. Frankly, it's amazing The Dirty Sample even has the time to sleep, never mind dream up album titles.
Hand'Solo Records Discography:
ALBUMS
COMPILATION AND MIXTAPE APPEARANCES