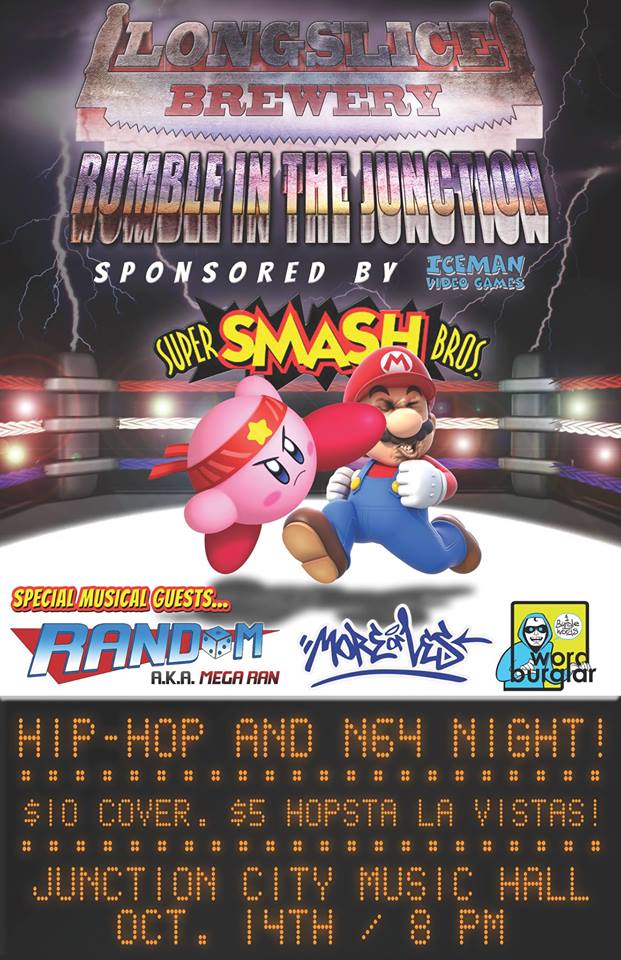 If you like rap and video games, the place to be on October 14 is Junction City Music Hall in Toronto for Rumble in the Junction. Enjoy a night of video game competition combined with live raps from More Or Les, Wordburglar and nerdcore legend Mega Ran aka Random.
Here's the info:
Who: MEGA RAN, MORE OR LES & WORDBURGLAR rocking fresh sets of their original, nerd-infused hip-hop
What: video game tournament game of the week, Super Smash Brothers (the original 1999 N64 version).
Where: Junction City Music Hall (2907 Dundas St West), Toronto, Ontario
When: Wednesday, October 14, 2015 at 9:00pm
How Much: $10 at the door
Open practise rounds from 8pm – 9pm, and then the first round starts at 9pm.
For more info, check the Facebook Event page here: https://www.facebook.com/events/1713438545550881/