Somehow we've made it 9 years in this crazy rap night business… And we're celebrating in style, with some of our favourite $5 Rap Show acts, Toronto rap legend Mathematik, and as with every year, birthday cake!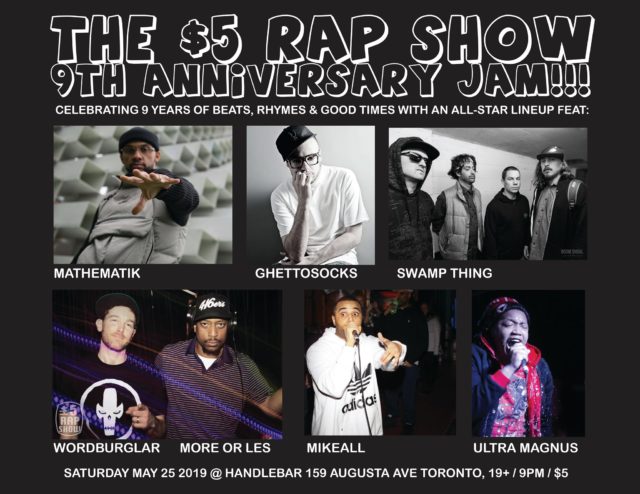 $5 RAP SHOW… More rap than you pay for!
9th ANNIVERSARY!
on Saturday, May 25, 2019
at Handlebar (159 Augusta Ave, Toronto)
Featuring performances by:
Mathematik
Ghettosocks
Swamp Thing
MikeAll
Ultra Magnus
And your veteran hosts of 9 years
MORE OR LES & WORDBURGLAR!
That's a lot of acts so PERFORMANCES START AT 930 PM. Come early so you don't miss any of these amazing acts – and you don't wanna miss the cake!
Facebook Event Page for more info: https://www.facebook.com/events/557778104714001/