Backburner's "Spice Rack" landed at #18 on Indie Rock Mag's 22 Best Songs of 2022 list, and The Dirty Sample's "Pain Before Pleasure" landed among the additional 22 songs that got an honourable mention…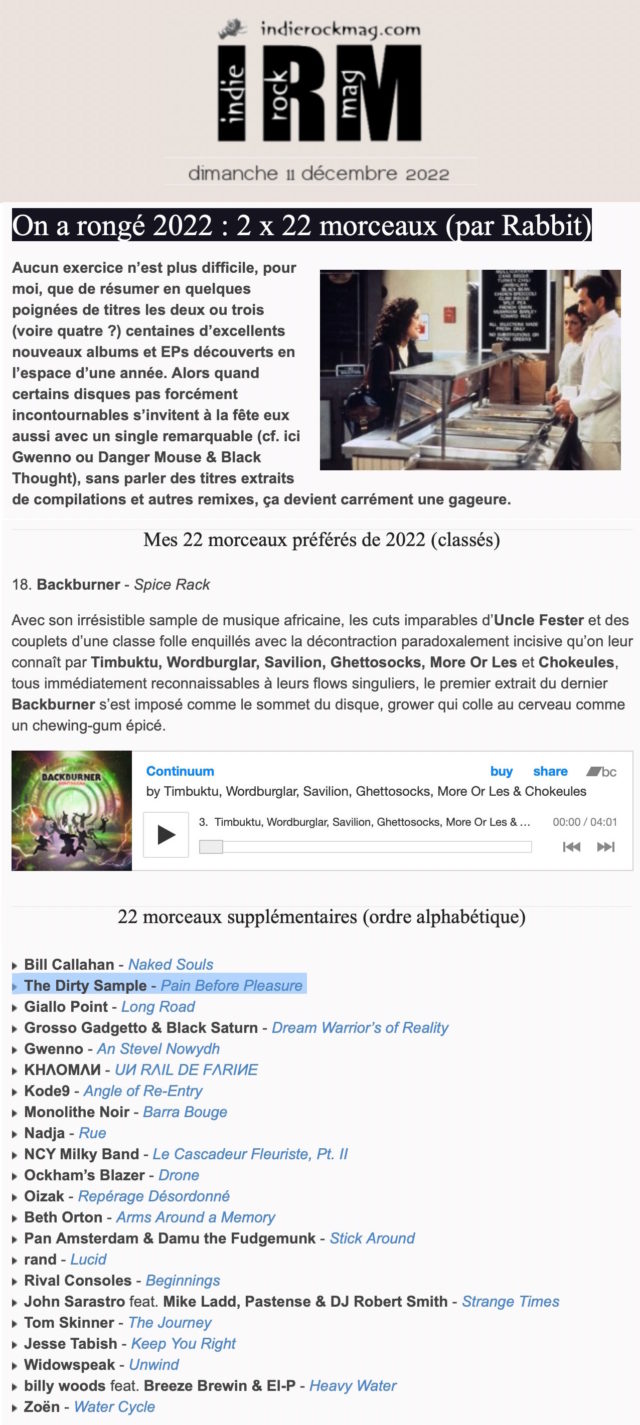 Translation?
We gnawed 2022: 2 x 22 pieces (by Rabbit)

No exercise is more difficult, for me, than to summarize in a few handfuls of titles the two or three (or even four?) hundreds of excellent new albums and EPs discovered in the space of a year. So when certain discs that are not necessarily essential also invite themselves to the party with a remarkable single (see here Gwenno or Danger Mouse & Black Thought), not to mention titles taken from compilations and other remixes, it becomes downright challenging.

18. Backburner – Spice Rack

With its irresistible sample of African music, the unstoppable cuts of Uncle Fester and verses of a mad class enquired with the paradoxically incisive relaxation that we know from Timbuktu, Wordburglar, Savilion, Ghettosocks, More Or Les and Chokeules, all immediately recognizable by their singular flows, the first single from the latest Backburner has imposed itself as the top of the record, a grower that sticks to the brain like spicy chewing gum.