PopMatters.com posted a fantastic new review for Backburner's Heatwave, and I also noticed I've missed a few other reviews that should be mentioned, so…

Thank you, Adam Finley, for finally putting Hand'Solo Records on PopMatters.com with his (have I mentioned it was fantastic?) review of Backburner's Heatwave. He gives it 7/10 but the review sounds much more positive. Really. He opens with the headline:
"Eat your hearts out, Odd Future, this is how a true collective works."
And ends with (spoiler alert):
"Existing somewhere in the space between Atmosphere and Jurassic 5, Backburner's dozen or more contributors provide feel-good atmosphere and effortless vocal and lyrical calisthenics that reward multiple listens… Especially good are tracks like 'Lifers' and 'Show Of Hands', where nimble wordplay and deft hands at the turntable combine to create near-perfect old school hip-hop gems."
Hell fuckin' yeah! Read the rest of the review right here: http://www.popmatters.com/pm/review/151684-backburner-heatwave/

Thanks to blog Argue Job for their recent review of Heatwave alongside some slick promotion for the local stop of the VIA Rail Presents The Train of Thought Tour with Timbuktu, Ghettosocks, Jeff Spec and Muneshine now just about finishing up their cross-Canada tour. Of the album, they say:
"No shortage of skills there. …There is no way to pick a favourite but perhaps I will note Wordburgy's verse in 'Long Story Short' as most physically revulsive, haha."
You're killin' em, Burgie!
Read the rest of the review here: http://arguejob.wordpress.com/2011/12/01/backburner-heatwave/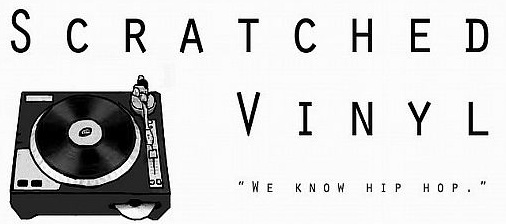 Also thank you to Chi Chi (always reminds me of our old friend Tachichi) at Scratched Vinyl for the honest review and a rating of 6/10. Following some fair criticisms, Chi Chi writes:
"…Heatwave is still a very entertaining album bursting with energy. There's a ton of talent and great hip hop happening in Toronto and Halifax, and this album serves as a nice introduction."
The points made about sexual content are interesting… Read the rest of the review right here: http://www.scratchedvinyl.com/?q=node/553

Blog Beats, Breaks & Big Smiles brought big smiles to Backburner faces with Michael's review. His rating of 3/5 is nice, but an even higher rating would have brought even bigger smiles. Still, he describes the album as:
"A solid compilation of bangers that got me bumping my head all through the 14 tracks. And that can't be said of every album out there."
Read the rest of the review here: http://blog.mrhauer.com/2011/10/backburner-heatwave.html

And way back in October, Kyle Wertz was holding it down for Hand'Solo Records and the Burner in Cleveland with his very kind review of the album. This should have been posted sooner. Thank you, Kyle, for saying of Heatwave:
"…it blew me away. Quick and clever rhymes over rich beats are what makes this group shine. Everyone in this group has their own voice and style, but they all comes together quite nicely. I listened to it several times, and there is not a single track I would skip."
The rest is equally as good. Read it here: http://www.clevelandleader.com/node/17643

And another review that has been long-delayed in getting posted was originally posted on Bbarak.cz back in September. That's a long time ago. Anyway, thanks to Lukas for the 7/10 review and the final words:
"I pÅ™es o trochu slabší druhou část se jedná o kvalitní zářez k letoÅ¡nímu kolaboračnímu výčtu."
Which I believe translates as "despite a weak second half, it ranks among the year's best collaborations". I rather enjoy the second half, which contains the more massive posse cuts.
Those of you fluent in Czech, check the rest of the review here: http://www.bbarak.cz/reviews.php?id=366&cid=1