Chad Walker's review of Ultra Magnus & DJ SLAM!'s The Raw for Fandomania is another awesome review of their debut album. He sums up the dynamic of this duo nicely:
"His rap style can transform from a rapid-fire attack mode to a laid-back vibe, sometimes within the same verse. Add in DJ SLAM's beats, and you have yourself a quite impressive debut album."
Thanks, Chad! I know it's not your normal type of album to review.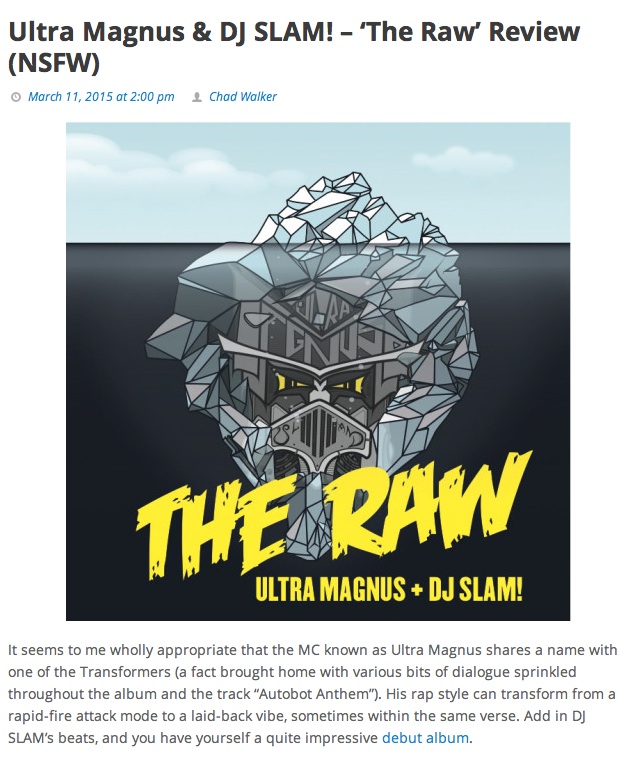 Read the full review here: http://fandomania.com/ultra-magnus-dj-slam-the-raw-review-nsfw/