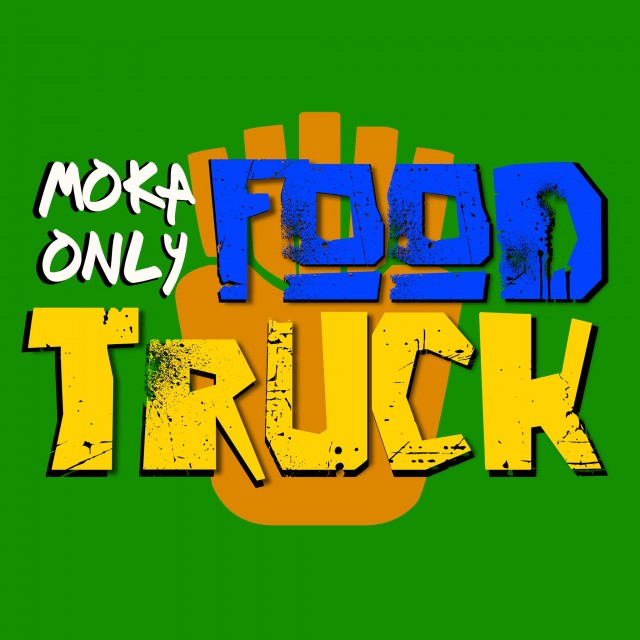 Toronto indie rap label Hand'Solo Records is celebrating our 20th Anniversary this year with the third volume in our classic Bassments of Badmen compilation series, this one a 40-song, double disc extravaganza! And a celebration is only as good as the food and the entertainment, both delivered piping hot by Vancouver's "Most Prolific" Moka Only with first single "Food Truck", an oddball ode to many of Moka's favourite subjects (food, travel, music, sex) over one of his own minimalist #horsejazz productions. Available in both original and clean varieties, "Food Truck" is also accompanied by a fun, fast food-themed lyric video produced by the award-winning folks at Lyricvids.com.
The Durable Mammal first teamed with Hand'Solo Records in 1997 for his first vinyl release, The Crystal Senate split-EP with Sixtoo, a rapper-producer from Halifax, Nova Scotia and sometime partner to Buck 65 in The Sebutones, followed by a couple of contributions to the sex rap spectacular, Cock Dynamiks, the next year. It's awesome to have Moka Only back for Bassments of Badmen 3 alongside new music from Eternia, D-Sisive, Tachichi & Moves, Noah23, numerous members of Backburner, and many more, plus the return of Epic, Halifax rap pioneer Bonshah, and Hip Club Groove's Cheklove and MacKenzie.
Lyrics written and performed by Moka Only
Produced and mixed by Moka Only
Video by Lyricvids.com
Bassments of Badmen 3 available September 30, 2016, on Hand'Solo Records.
Come on out to the Bassments of Badmen 3 Release and 20th Anniversary Party (Sept 29) info: https://www.facebook.com/events/158737161226550/