The video for the first single from Wordburglar's highly anticipated 3rdburglar LP is now on YouTube and about to go into light rotation on MuchMusic… It's fuckin' awesome!
"Rhyme O'Clock"
Written and performed by Wordburglar & More Or Les
Produced by Fresh Kils
Cuts by Uncle Fes
Download the single from iTunes: http://itunes.apple.com/album/rhyme-oclock-maxi-single-ep/id510434414
3rdburglar drops May 2012. The release party is happening in Toronto at El Mocambo on May 11, 2012 for only $10. Features additional performances from Ghettosocks, More Or Les, Timbuktu & Choke and Dream Jefferson.
Check Facebook for more info: http://www.facebook.com/events/407135389298008/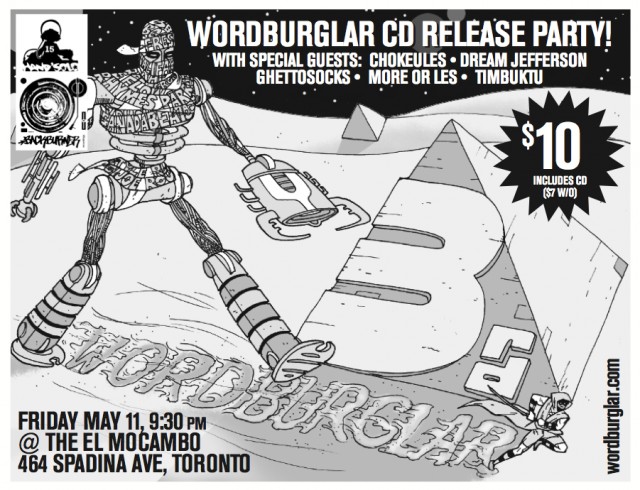 For those in the Halifax area, Wordburglar will be launching his CD with an in-store performance at Taz Records (1593 Market St) on April 27.