Got this short Chadiohead review from a Spanish blog possibly called Warp: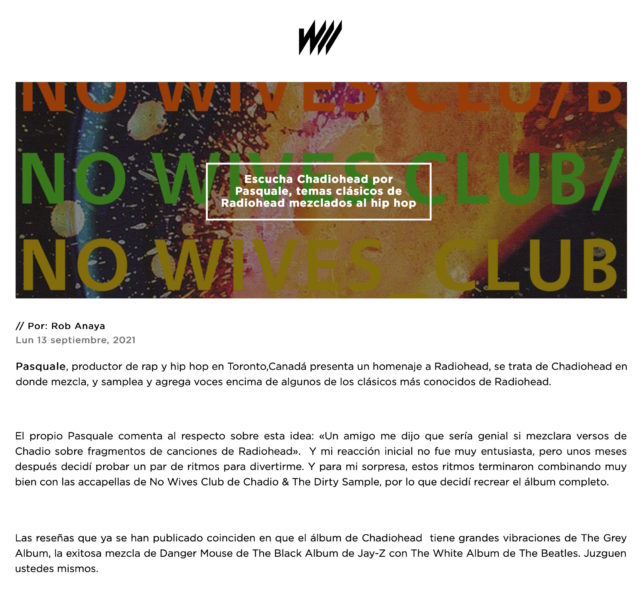 TRANSLATION:

Pasquale, rap and hip hop producer in Toronto, Canada presents a tribute to Radiohead, it is about Chadiohead where he mixes, and samples and adds vocals on top of some of the best known Radiohead classics.

Pasquale himself comments on this idea: "A friend told me that it would be great if I mixed verses by Chadio on fragments of Radiohead songs." And my initial reaction was not very enthusiastic, but a few months later I decided to try a couple of rhythms for fun. And to my surprise, these beats ended up blending very well with Chadio & The Dirty Sample's No Wives Club accapellas, so I decided to recreate the entire album.

Reviews that have already been posted agree that Chadiohead's album has great vibes from The Gray Album, Jay-Z's successful mix of Danger Mouse's The Black Album with The Beatles' The White Album. Judge for yourself.