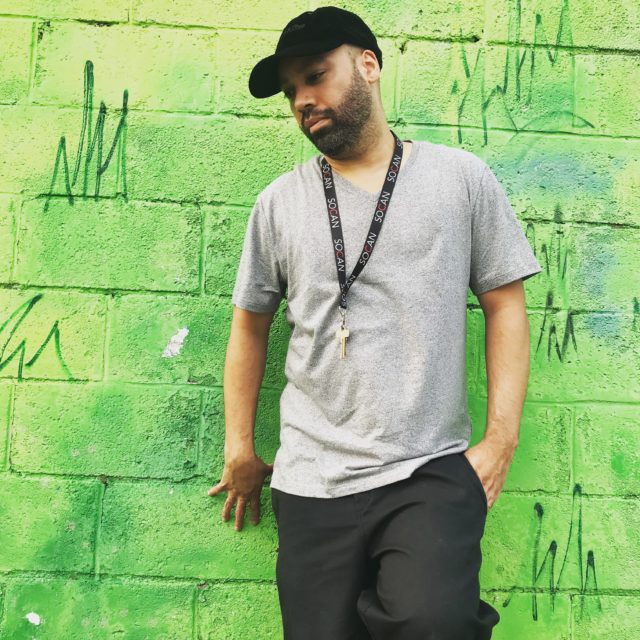 Tachichi is a Halifax hiphop legend whose resume is as superb and as big as his talent, with his fingers in everything from writing to production to video directing. Tachichi has released 12 albums to date and played hundreds of live shows across Canada and the U.S. While much of his previous catalogue has been alongside Canadian producer and DJ Moves over the last 20 years, Tachichi has also released music with just about every influential and celebrated hip hop artist from the land of the maple leaf, including Buck 65, Classified, Quake Matthews, Ghettosocks, Skratch Bastid, Snak the Ripper, and countless others.
Tachichi's attention is currently focused on the new powerhouse rap crew he founded with Ghettosocks, calling themselves Sipset, which includes fellow award-winning and -nominated artists NiLLa, Sean-One, Uncle Fester, Moves, Cee!!!!!!!!, ChanHays and more. Sipset is still working toward their debut album as a crew.
In the meantime, Tachichi follows up solo album Chico's '90s Project, his exploration of his obsession with 90s pop culture released on Hand'Solo Records in December 2017, with a looser concept and an appeal to a broader audience. Top Ten is a tight ten song album (plus a bonus intro verse) with an eclectic array of songs and concepts, accomplished by reaching out to the best producers Sipset and Canada have to offer in order to find that perfect beat for each idea. The result is some of Tachichi's best songs to date.
"Q Word" is an epic, fist-pumping anthem pushing perseverance in the face of adversity featuring haunting vocals contributed by Kim D'Ambrosia and a beautiful, evolving beat from fast-rising electronic music duo Pineo & Loeb. "To the Lost" embraces T's love for R&B with a chill piano and percussion production from Fresh Kils, a hook from Chudi Harris, and Tachichi's verse a passionate and touching open letter to his recently deceased grandfather. And "Atlantic Time" uses a car chase beat from ChanHays to tell a gritty, time-based story. Plus there's the big-ass Sipset posse cut "Air Raid" and an ode to fellow Sipset founder Ghettosocks with "Ode 2 Socks".
Top Ten may not be a collection of his greatest hits, as the name might suggest, but make no mistake that any future greatest hits album from Tachichi will definitely include many of these songs.
Website Links: