Back in 2010 Hand'Solo Records released a fine little EP entitled Twenty Dimez from Toronto rapper Alex Dimez that received some traction with tracks "Stormy" and "Green" featuring King Jus, and sometime in the semi-near future you should hopefully see some new music from Toronto rapper-producer royceBIRTH on Hand'Solo. So it's exciting both are taking to the stage on the same night at The Summer Rap-Up on Friday, August 21.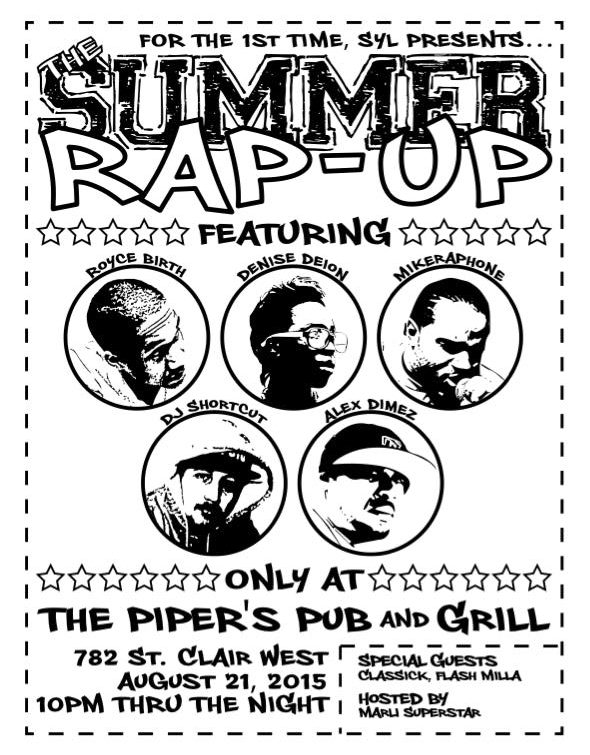 Date: Friday, August 21th, 2015 (10 PM through the night)
Place: The Piper's Pub & Grill (782 St Clair Ave West, Toronto)
Featuring performances by
royceBIRTH
Denise Deion
MikerAphone
Alex Dimez
DJ Shortcut
with special guests Classick and Flash Milla
Hosted by Marli Superstar
ADMISSION IS FREE!
And I've got word the food is delicious, too!
For more info, check the Facebook Event page here: https://www.facebook.com/events/1623842074545318/