So awesome to see an excellent article on Mickey O'Brien about his new video for "Strangers" from my hometown paper, The Sudbury Star!
The video packs a powerful message about substance abuse and suicide.
"Strangers" was shot and directed by Daniel Jardine for Boom Shoal, and features a cameo from the dude Ultra Magnus. The song is produced by Fresh Kils with cuts by DJ Uncle Fester.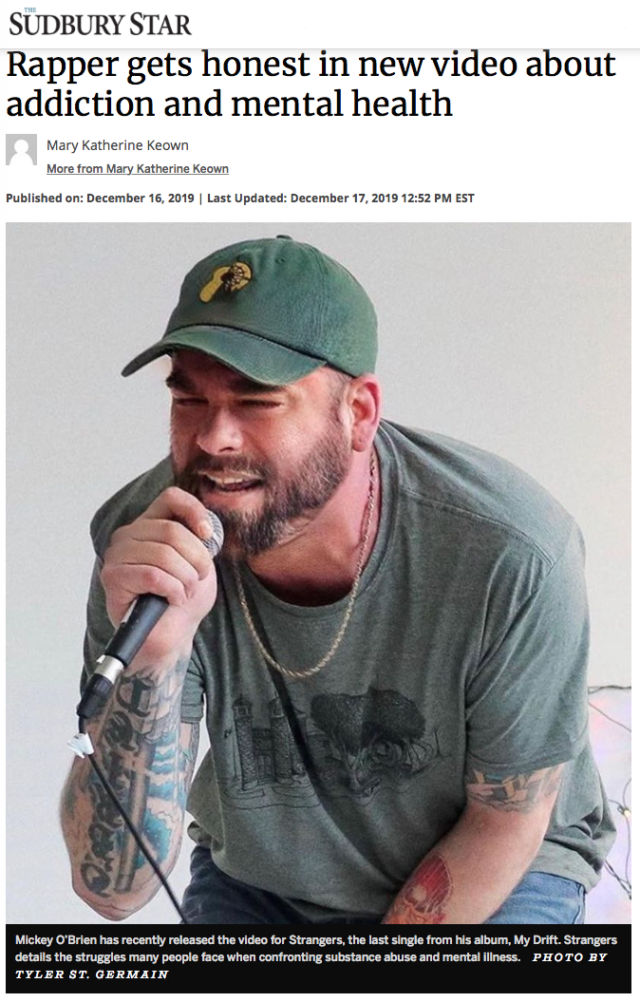 Read the article here: https://www.thesudburystar.com/news/local-news/rapper-gets-honest-in-new-video-about-addiction-and-mental-health