Tachichi has a new album dropping January 25th. The release party is also that day, in Halifax, with his Sipset crew and other fam. See the flyer or the info below for the details. And get ready for Top Ten!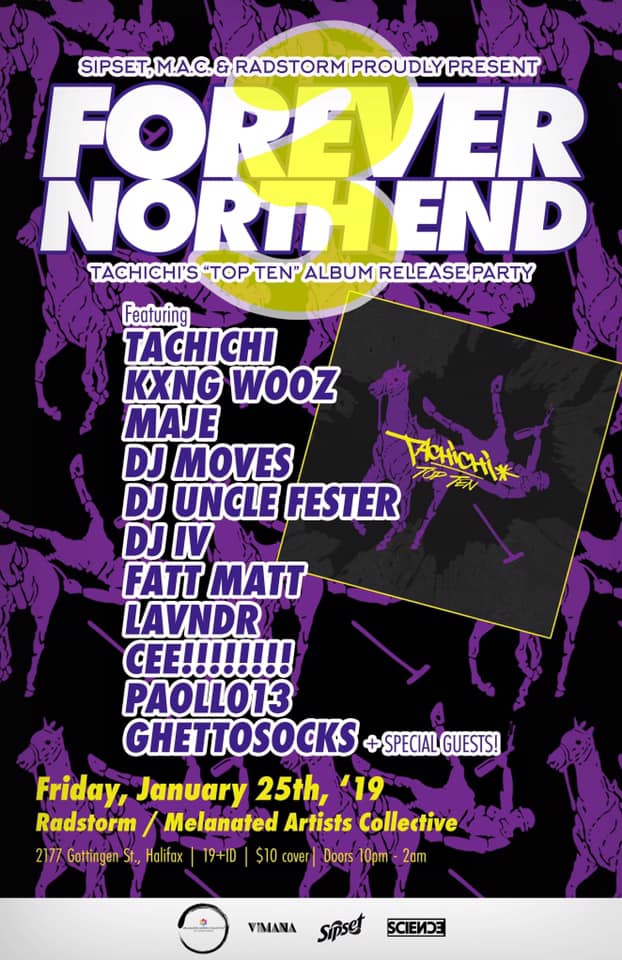 Forever North End 3 – Tachichi TOP TEN Album Release Party
Sipset crew are showing out for another album release, and they're going to be playing hard hitting rap bangers!! Plus the night is filled with amazing artists performing live!! This is the second album release in 13 months for Tachichi so please show up and show your boy some love!! Get sippy!!
Featuring live performances from
Tachichi
King Wooz
Maje
DJ Moves
DJ Uncle Fester
DJ IV
Fatt Matt
Lavndr
Cee!!!!!!!!
Paollo13
Ghettosocks
+ special guests
Friday, January 25, 2019
Doors @ 10 PM
Radstorm (2127 Gottingen St, Halifax)
Cover $10
For more information: https://www.facebook.com/events/393238148094498/