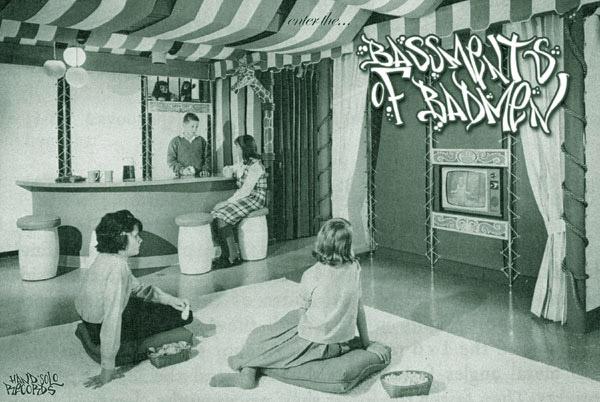 NEW SCHOOL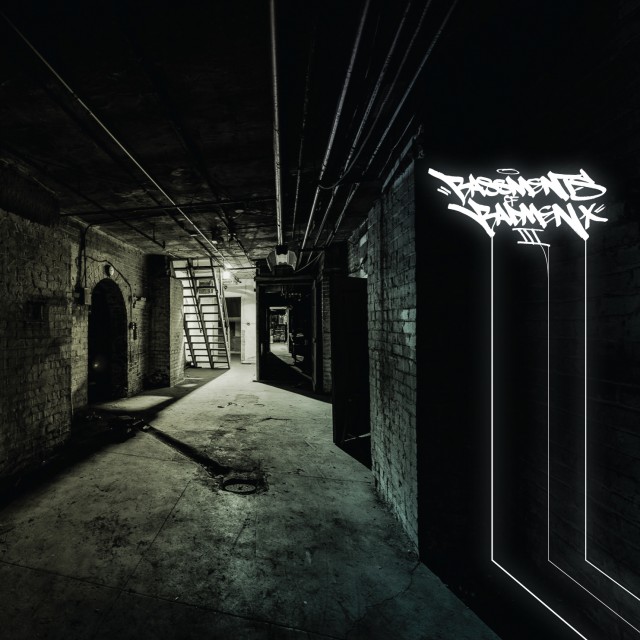 On September 29 Hand'Solo Records celebrated 20 years as an indie rap label in Canada with a party at Lee's Palace, and the release the next day of a brand new 40-song, 2-disc compilation with volume 3 of the label's signature Bassments of Badmen series, the first volume in the series was also the inaugural release for the label in 1996. Bassments of Badmen 3 is like a big reunion, bringing together different eras of artists who have worked with the label over the previous two decades, and some of them even brought their friends along.
MIDDLE SCHOOL
AME109
AME109 is an emcee/producer currently residing in London, Ontario. He is presently finishing production on a fourth independent release under the alias Daemon. The instrumental track "Born to Be" off his second release was also featured on Bomb Hip-Hop's Revenge of the B-Boy Episode II. AME109 is currently on hiatus from university to pursue studies in audio engineering at The Ontario Institue of Audio Recording Technology. Although still dropping the occasional verse, his main focus has shifted towards production, and his latest work will showcase more of that aspect. Each project has been a vital step in the learning process, and each has brought great improvement. Daemon's upcoming release, Yesterday is a Dark Room Where Negatives are Developed, should be available soon, and hopefully an EP on wax in the summer. AME109 is a non-profit musician.
awristoscratch
DJ Def Darryl started his career in 1988 with groups like Run DMC and The Fat Boys fueling his desire to get into Hip-Hop any way he could. You might have heard of him as DJ Phd, Apex, or Equinox, but he is now known forever as just awristoscratch. Spitting out mix tapes in grades 7-8, awristo left the game for a few years to return in 1992 when he joined The Nomatic Sound Crew. Disbanded a few years later, awristo began to back up artists such as Kotep Omegatron, Mindbender, Eternia and Stubs. Spinning at 88.1 CKLN for the legendary Lord Nose What?! show and 2Kool4Radio's Silly Robots put awristo on the map as he joined forces with the Nextraterrestrial crew and his current group, The Tooning Spork.
Conspiracy
Conspiracy has been rhyming since 1990. Supreme Being Unit was later formed and their debut album, The First Great Pyramid, was released in 1996, followed by Mental Reverse/Spiritual Rebirth in 1997. Conspiracy reps Toronto and Vancouver to the fullest, but has strong ties with affiliates in Ottawa and Edmonton as well. He has promoted and run club nights, produced beats, DJ'ed, and writes graffiti as "TABS" and "Conspiracy." Plus, he's ciphered with Heltah Skeltah, Buckshot, Sunspot Jonz and Kirby Dominant. He's also worked with some great artists, including Apathy, the Incredible Ease, Birdapres, Epic, Sichuan, and Renegade Synapsis, as well as opening for Divine Styler, Styles of Beyond, Mystic, Ghetto Concept, and members of both Toronto's Circle and Winnipeg's Frek Sho. This Nextraterrestrial is also part of the crews Alpheratz and Edmonton's Low Budget Associates. With more than 500 songs written and ready for release, Conspiracy wants to ultimately sign with either Battle Axe Records or Def Jam.
Creaturebox
Creaturebox is Savilion, Toad-One, Shazbot, and Thoughtbug. Their first accumulation of material as a group, The Frantic Hunt for Shade, received well-rounded support from listeners and critics, with audiences as far as Japan and France. Savilion has also released two solo projects, Sound Puzzles and Porch Steez, as well as a collaborative effort with Thoughtbug entitled Bad Sense of Smell. Thoughtbug has also released two solo efforts: Enter Society and most recently A Few Suggestions, the first official release on Savilion's Green Walls Music. Creaturebox strives to bring something different to the hiphop community by not sticking to conventional song patterns and rhyming styles, and also by providing insightful and thought-provoking lyrics. Determined and confident, Creaturebox has proven to be a valuable asset to the Canadian hip hop scene, and continues to produce energetic and creative music together.
DertRoads
In high school, DJ Beef (record playing, needle scratching, lumba slanga) was busy breaking every Radio Shack cross-fader this side of Tokyo, and his hip hop homie since 1992, Uncle Fester (emcee, producer, DJ, rap obsessor), was in a band with Dexter Doolittle (producer, gelfling). In 1999, around the time Fester and Dex had gained some skills on a sampler they had stolen from an old lady, they were introduced to Process (the librarian, keeper of stones). One year later and the DertRoads were fully born. Pro-Fes, the Dert's debut LP, was released in July of 2002 as a limited pressing on Backburner – the recording studio/imprint cum rap-circus co-op started with Fester, Dex and Kilgour – and will be re-released sooner than you think. DertRoads have played Montreal's Under Pressure festival and are an intergral part of the all-Canadian hip hop radio show, the Maple Mothership.
Doogie Howitzer
The eldest child prodigy in hip hop has been a fan of the music for more than fifteen years. Doogie Howitzer first surfaced as the host and human jukebox of Silly Robots, a radio show on internet station 2kool4radio.com, and as co-host of CKLN's Lord Nose What?! Along with Mic Wac and Da Boobie Regulator, Doogie decided to put his interest in writing into ripping raps and founded The Almighty Ughnauts, now on hiatus. In the meantime, Doogie has combined with Creature Box's Shazbot for Bucket of Gold Teeth, no fronts allowed. They are currently working on their debut EP.
Epic
Possibly the most recognizable character in hip hop, this old school freestyle legend made underground hip hop heads take notice with his release 8:30 in Newfoundland. His unorthodox flow and refreshing wit instigated a critical outpouring from the underground hip hop community. A capable, entertaining freestyler, he continues to hone his craft at public venues, community radio stations, parks, parties and parking lots. He is currently writing material for an upcoming release on Clothes Horse Records and collaborates willingly with other fine Canadian artists.
Exempt Specimenz (aka XMPTSPCMNZ)
The Rhyme Mutilator and Dub Diode are the last survivors of the time-traveling, wasteland enforcers that have teamed up to clean the rhyme debris that has spread throughout the lyrical universes. Spanning all space & time, transmitting on light beams, radio frequencies, and all encompassing sound waves. Their sideways, off-center flows have been hitting audiences in the Los Angeles area over the years via live shows, as well as recording radio drops for local stations. Exempt Specimenz have also recorded projects with producers Cool Walt, Mike Jew, Charlie Dankovitch and The Master Cylinder. Currently Exempt Specimenz are recording songs for their full length LP, tentatively titled Renegade Province. The 7″ single is due for release Spring 2003 on Nebula 4 Records.
Fritz the Cat
Living by the motto of 'green bottles and teen models,' the Cat's been scratching the rapping post for too damn long… Repping the 519 to the fullest (along with B-Side, Governor Bolts, and Druncnes Monster). Aside from the rappity-rap, you might have run across him in various incarnations as a music journalist, Vice Magazine columnist, publicist, show promoter, and most recently as an a&r rep for Universal Music. His pioneering drunk-hop style will be fully shown on the upcoming Green Bottles and Teen Models album, which features guest appearances from Vell Bakardy, Questionmark Asylum, Fesu, Mad Kap, Anotha Level, and Funkytown Pros.
Ill Seer
Toronto's only emcee pursuing a PhD degree, Ill Seer has made a name for himself as an intelligent yet extremely hard lyricist. Being raised in the small industrial city of Sarnia, his hip hop aspirations didn't really take off until forming the Delegates of Culture with nine other like minds in the UK while doing a Masters in Theology at the University of Cambridge. Upon returning to Canada, he has been pursuant in exposing both countries to each other's thriving underground scenes, and has recently formed an arts company, P(r)o(ph)etic Productions, with his wife. Future projects include: new Delegates material, working with Shinobi as Skeletal Decibels, a collaboration with Selfhelp as Patinantenna, and a 12″ with production from Vangel & Dorc, amongst numerous others, as well as the elusive solo release.
The Isolated Frustration (aka The IF?)
Serving as a portion of the brains behind the indie franchise Labeless Illtelligence, Providence, RI's The IF? – CasUno & Gibran – are hip hop art extremists first, down since the dawn age of rap. Gibran is the backbone of the crew, "chefing" up beats by the bundle for his potna and fellow crew affiliates. His sound is a classic, sample-based, heavy drum, boom bap. Thus far, his shines are the entire production on MCN's St.ART, co-production on Vocab's King's Dream, and production on DJ Next's A Vibe Called Next. CasUno is the Mouth. He serves as not only a lyricist, but as frontman of said Labeless movement. His additions to the culture can be found in vocal form on St.ART; plus, he is the host of UNITY, Rhode Island's premier open mic showcase occuring twice monthly at the Met Café. The IF? is in the process of releasing their sophomore exemplification CD-style, Promotional Left Hand Daps.
Megalynk 3 – The Planet Smasher
Megalynk 3 blasts the listener direct into the furthest reaches of unknown space with his forceful delivery and celestial flows. Megalynk 3 has performed with a number of groups in the Los Angles area since 1997. His first appearance was on the song "Planet Next" with Corporal Punishment and Danoid (Strong Sound Records, 1997). He has since been performing live with groups such as Talkindredz and Bizzaro Funk, as well as recording various projects due for release early 2003. Megalynk 3 has appeared on various DJ mix tapes, radio shows, and has recorded songs for Strong Sound Records and 3 Mealz A Day. Currently putting the finishing touches on the Warn the Planet E.P. and the Galactext full length album.
Mindbender
Since forming the group Supreme Being Unit with twin brother Conspiracy and Ottawa friend Kelron, they have sold 1000 copies of the cassette-only The First Great Pyramid (1996) and 3000 copies of the certified underground classic Mental Reverse/Spiritual Rebirth (1997), a concept album recorded in 2 days. Mindbender has spread the legend of Supreme Being Unit opening for, and sharing the microphone with, Aceyalone, Del, dead prez, Mystic, the Alkaholiks, Divine Styler, Styles of Beyond, Blackalicious, Aesop Rock, and Slug, among others. Since the last SBU album, Mindbender has spent much of his time practicing his songwriting, studying the music industry, contemplating his musical direction, and perfecting his ultra-energetic live performance. With a dream of placing his name in the history books of all hip hop music, Mindbender returns with Fantasyland Before Time and Beautiful Mutant, both produced primarily by up-and-coming sound architects Dorc and Vangel.
restiform bodies
restiform bodies hail from a small hitch in the supernatural cove of Castlevania-like New England. Brandishing merely a trunkload of basic home recording gear and frantic obsessions with Joy Division, Tubeway Army, Project Blowed, Wu-tang, Radiohead and De La Soul, the three eclectics have managed to forge a sound as famously unique (and often awkward) as that of their discontinued samplers, which they have been smashing on and misusing since 1999. Pregnant with a confusing embryo of ambition and hesitancy, focus and laziness, George, Dave and Matt continually renew their vows to dodge categorization, resist self consumption and to maintain their unassuming approach to music in the super-renaissance of cynicism and over-exalted novelty.
SJ the Wordburglar
One of many MCs set on his course by CKDU's "The Bassment Show" radio program (hosted by Buck65 between 1988 and 1996) in Halifax, SJ the Wordburglar brings something a little different to the table. For one thing, a demented mic presence that gives listeners no stronger impression than the truth – he is out of control, and terrified of what he might do! Also, unlike most rappers these days (particularly in the staid and stoic underground), he is completely frigging hilarious. A 10+ year rapping veteran with a theatre degree, SJ's lyrics blend his unique sense of humour with a love for traditional wordplay and legit rhymes. Teaming up with some of Canada's finest underground talents, SJ released his self-titled debut in March 2003. The theme song "Wordburglar" became an instant cult hit across Canada. SJ recently received a Videofact grant to help produce an animated video for "Wordburglar" and is hard at work on his sophomore LP tentatively titled Burglaritis.
Spiritual Juice
Spiritual Juice is a Japanese hip hop group. They have self-released and sold by hand, TMA ('98), TMA2 ('99), 5 Worlds ('00) and Music Cube ('01), and a new album is coming soon. They will make a new world through music at a free space.
Thesis Sahib
Thesis doesn't really have a home, and hasn't for a while… He grew up in London, ON, but travels in search of different graffiti and vocal word art. These days he is inspired more by hobo wall/train scribbles and the ramblings of the people camoflauged by trash and the streets than by most things considered contemporary hip hop. Thesis paints textured, ragged-looking figures using spray paint, rollers, oil bars and found materials, mainly on trains, while his raps are mostly quick-paced with a subject matter that includes personal experiences, observations of the world and the rules imposed by it. Thesis has two solos out – The Secret Adventures of Thesis Sahib and Friends and War Time Theme Songs for the Modern Ego – along with a project with Self Help and a gang of producers called Bending Mouth, and Les Swashbuckling Napoleons with Florida's Bleubird and Spytek.
The Tooning Spork
This utensil was accidentally discovered and released from Sector 3/77 (the kitchen) of the Nextraterrestrial mother-ship early one morning. It was said that somebody unknowingly opened up the wrong drawer while trying to find a butter knife to use for breakfast…… It was known to be more than just a piece of metal used for food consumption. The utensil was much, much more, and still is!!! The Tooning Spork is a symbol of different tools combining together to become one greater instrument. In fact, The Tooning Spork is a combination of many things, mainly the group's 3 core members: Awristoscratch (DJ), Orientid (locked in closet/room/basement rhyme-writer), Human (Poet Manifestor). All three members write, MC, and produce.
Vangel
Vangel is a producer based in Toronto. He makes drum beats for "rappers" and cross-genre instrumental soundtracks for people who like watching movies with their ears. He rolls with Dorc, a little tobacco, and a whole lotta patience. Chances are that your chances of hearing his work are good, cause he sneaks onto other people's projects like poor recording fuzz. Can you hear him in the background?
OLD SCHOOL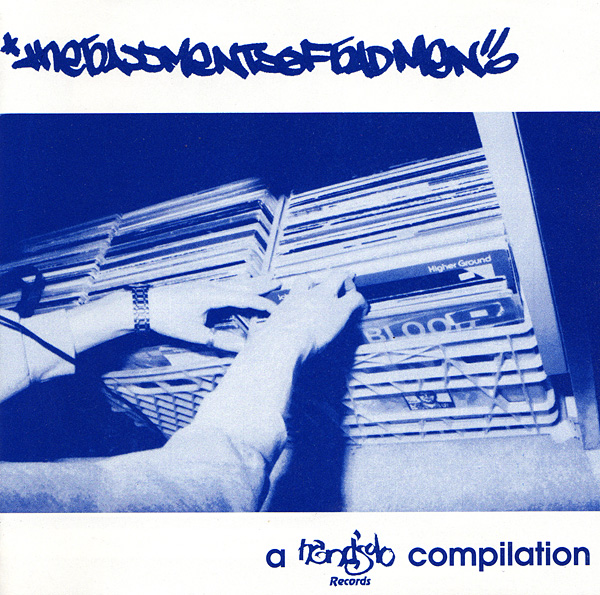 Fiz
Fiz was one of the founding members of Universal Soul. He appears on both Haltwon tapes – check "Searchin' For the (Spyderman) Funk" for one funky-ass example.
Flexman
Witchdoc's partner, Flexman has been on the hip hop scene for some time. Before his appearance in Canada, Flexman was rocking shows in New Jersey and New York. He appears with Witchdoc Jorun on the Deep Nine Recordings compilation This Side Up!, as well as Haltown 2. Also check out the Witchdoc Jorun & Flexman CD coming out this spring.
Gordski
Gordski originally appeared on the scene as a DJ. According to Jorun, Gordski's "a really good DJ. I don't know why he doesn't DJ. He can DJ really quick." Gordski has started representing on the other side of the wheels of steel by picking up the mic. His freestyle-type rap on "Hard Rhymes in the Maritimes" on the Roadkill compilation flows like water in a creek: fast and smooth. Gordski has worked with Hip Club Groove on some tracks, one of which appeared on HCG's Trailer Park Hip Hop without Gordski. Watch for a possible release by Gordski on Funtrip Records sometime in the near future.
Hip Club Groove
What else can be said about the East Coast's most well-known hip hop group? …Well, except for MCJ and Cool G. Originally featured MCs C.L. S.C.A.R.R. (aka Sixtoo), Cheklove Shakil, Mackenzie and DJ Moves. They released a few amusing songs on different compilations, including No Class and Cool Beans (where they do a song with Len), and Cheklove appeared on Len's "Threethirteen" with Stinkin' Rich. Now without Sixtoo, they are still going strong, getting signed with Murderecords and releasing a solid old school album and set to release another limited edition EP on Funtrip sometime soon. With HCG's popularity, a few problems were created back home. When Skillz dissed HCG on "Red Rovah," it was up to Cheklove to battle Skillz and represent for the real hip hop. Cheklove proved he had skills. The new HCG material is said to be "fuckin' dope, man," according to Sixtoo.
Nathan The Undaground Alien
First introduced to Jorun through partner PapaGrand, Nathan has freaked some of the hardest rhymes on the Haltown 2 tape, going under the name Ruffneck. He was forced to change his name when he learned there is a "bullshit dance group" of the same name. As Nathan the Undaground Alien, he is getting set to release his debut. Jorun says: "He just reminds me of Run-DMC in their heyday. He has all the moves."
PapaGrand
"PapaGrand is an amazing freestyler," according to Jorun. "He's always been around the scene. He is, like, a brilliant freestyler." So, obviously PapaGrand busts a freestyle like no other. For serious proof of his skills check his appearances on Haltown 2's "Shakenawakenabreakenemup" or the upcoming Haltown Junior tape. PapaGrand never prewrites anything; it is always freestyled off the top. Originally he was supposed to be partners with Ruffneck but he has since relocated to the Toronto area, so all Toronto hip hop heads should keep an eye out for him.
Sixtoo
Sixtoo was one of the founding members of Truro's Hip Club Groove, but was disillusioned enough by "The Business" to quit hip hop before HCG recorded for Murderecords. When Jorun first met the "cocky" HCG, Sixtoo was the ringleader of the group and "he was probably my favourite of the group," Jorun says. Jorun, along with Buck 65, went on to produce Sixtoo's solo debut cassette Superstarr Propz. You can hear him with HCG on the bonus track "Big Bad Stylee '91" on HCG's Trailer Park Hip Hop vinyl or on a few pre-Murderecords songs on different compilations. Since Sixtoo has re-entered the hip hop world, he has started to mellow, sampling more and more from jazz records, with one glaring exception, a little group he called One Inch Punch, which featured a live band mixing rap and metal in an Anthrax/PE blending. The track "Backbreakuh" on the Roadkill compilation represents hip hop even if it mixes with metal. Regardless of the style, Sixtoo has a knack for creating some of the most emotional hip hop songs north of the border. Check "Help Me" and "Back II Da Streets" if you don't believe. Watch for his upcoming release, Return of the Seeker, with even smoother beats and jazz samples.
Skillz
Another of the East Coast's great freestylers, Skillz has been around since '88/'89. He started out as a dancer but after hearing his verse on Haltown 2's "Red Rovah," Skillz was always meant to be a rapper. After a hardcore dis to Hip Club Groove by saying, "How can you be hip hop if you do tours with Sloan?," Skillz and Cheklove went at it in a head-to-head battle at Café Ole (a track which will appear on the upcoming Haltown Live) and during the battle he had the adacity to dis Stinkin' Rich who was "standing in the back but he's sounding real wack."
Stinkin' Rich
Under the name of Haslam, Rich Terfry was one of the founding members of Haltown Projex. With Haltown Projex and as Haslam, Rich represented in full on Haltown Meltdown. Changing his name to Stinkin' Rich, he was able to sign with Sloan's Murderecords and release a couple of great releases (Stolen Bass 7″ and Game Tight cassette) as well as appearing on Hip Club Groove's "Jizz" and Len's "Threethirteen," and representing on many more compilations. But Stinkin' Rich wasn't the only name change. Each different personality has another name: as a producer, Buck 65 has worked with Sixtoo, on "Threethirteen," and on his own shit; as a DJ, Critical has his own hip hop radio show in Halifax and busts the cuts on Rich's tracks. Other personalities have manifested themselves, including Uncle Climax and Achilles. In the hip hop community, Rich is in another dimension. His music sounds like nothing being made out there today. "Rich likes to sample from really weird places," according to Sixtoo, "and he likes to pitch shift his samples quite a bit." Jorun even goes so far as to call Rich "a controversial guy." However you look at it, a Stinkin' Rich live show is an experience you will never forget.
Witchdoc Jorun
Originally a DJ and then producer, Jorun has done both for many of the East Coast's best. Sixtoo has said of Jorun: "Just for hands on DJing skills, he's the best on the East Coast." Jorun has also participated as an MC in a number of groups as well. He's the DJ for Universal Soul, was a founding member of the Wu-Tang-like Haltwon Projex with Stinkin' Rich, Bonshah, Shingai and Product AVA (aka Tallis Newkirk). Flexman is Jorun's new partner with both sharing mic time. In the past, Jorun has released two Haltown Meltdown tapes (both produced by Jorun in Jorun's Bedroom Studio) and has two song with Flexman on This Side Up! (Deep Nine Recordings). Look for a future full-length release by Witchdoc Jorun & Flexman on Deep Nine.
* All bios for the Old School were taken from Issue 5 of Boognish which came out March 1996, around the same time Bassments of Badmen was first released. All references to Universal Soul breaking up have been omitted from the original since they are back together and better than ever.
Hand'Solo Records Discography:
ALBUMS AND SINGLES