You may have missed it when it aired live, but the episode of Chase March's Word Is Bond Rap Radio with two hours of Backburner music and The Library Steps interview has now been archived.

I think the description of the show is pretty funny… and accurate:

"I planned to talk to them for a segment or two but they kind of took over the whole program. We had a great discussion that touched on Star Wars, buying gear we don't need, streaming music, and yeah, their music. "

You can check it out here.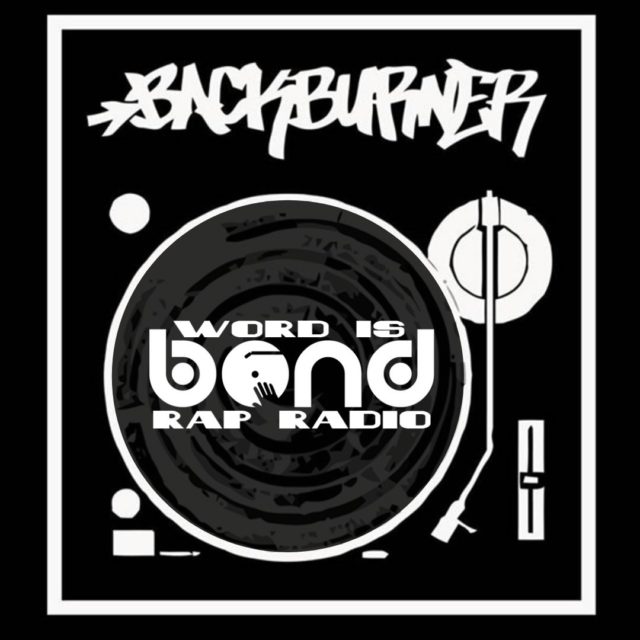 Here's what you can expect to hear:

Chase March & Traffimatics – Word is Bond Theme
Backburner – Straight Out the Vault
The Mighty Rhino ft Jesse Dangerously, I Am Joseph, More or Les & Cam James – Basically Jesus
Backburner – All Day
Ambition, Timbuktu, & Uncle Fester – Octavious
More or Les ft Timbuktu, MisterE, Abdominal, Wordburglar & The Mighty Rhino – Nice Guys Too
Backburner – Burn It Down Again
Ambeez – Torch
Backburner – It's the DJ
The Library Steps ft Thesis Sahib – To Friend Too Fortunate
The Library Steps ft Kamilah Apong – Transluscent
Backburner ft Mega Ran – Ask Around
Backburner – Lifers
Swamp Thing ft More Or Les, Wordburglar & Jesse Dangerously – Monster Island
Backburner ft Rift & The Mighty Rhino – In Tha Place
Ambition, Timbuktu, Uncle Fester ft Chokeules & Savilion – Davids & Goliaths
More or Les ft Ambition & Wordburglar – Busted Gear
Danger Grove ft Tara Holloway – neverhome
Backburner – Heatwave