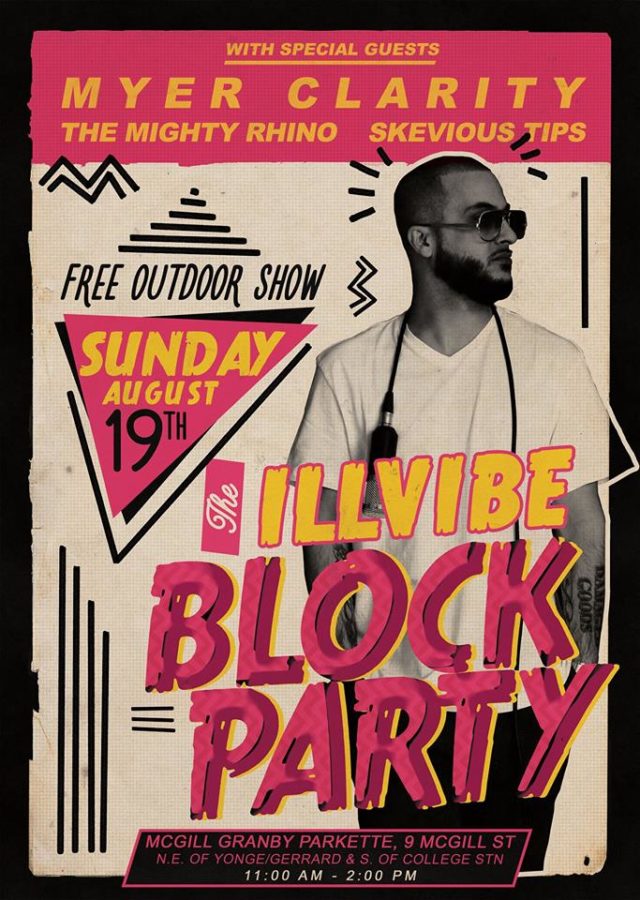 The Mighty Rhino is just one of many dope acts providing free rap on August 19… And Illvibe is busy touring the world but he's giving his hometown a free taste… This is going to be a good one!
The City of Toronto and iLLvibe present
The iLLvibe Block Party
LOCATION : McGill Granby Parkette is at 9 McGill St. just North East of Yonge & Gerrard. Look for the park running parallel to Yonge St.
PERFORMANCES :
iLLvibe
Myer Clarity
The Mighty Rhino
Skevious Tips
& more special guests
Sunday, August 19 from 11am – 2pm
SUNSHINE, GOOD VIBES, LIVE MUSIC!
Check the Facebook Event page for more info: https://www.facebook.com/events/1822048571422716/