If you're in the GTA and looking for something to do on St Patrick's Day (March 17), look no further… Ultra Magnus & DJ SLAM! are playing a PWYC show with some other forward thinking producers and MCs at Handlebar for Frequencies.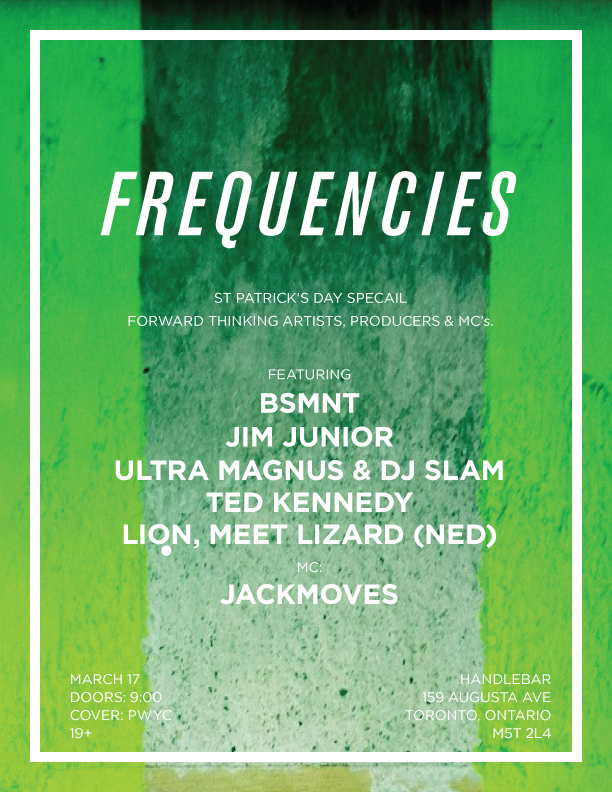 Artists:
BSMNT
Ultra Magnus & DJ SLAM!
Jim Junior
Lion, Meet Lizard (Netherlands)
Ted Kennedy
MC:
Jack Moves
Live visuals from Thrift Shop Dead Drop
When: Thursday, March 17, 2016
Where: Handlebar (159 Augusta Ave, Toronto)
Cost: PWYC as always.
19+
Check the Facebook Event page here: https://www.facebook.com/events/473911269486227/