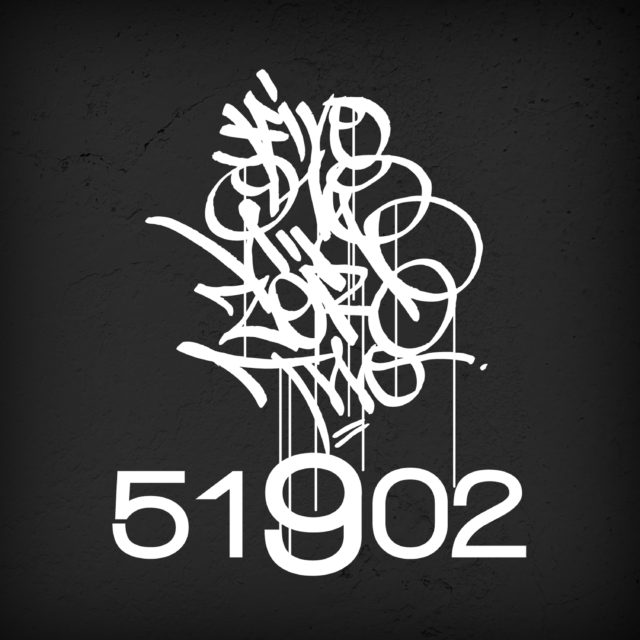 Canadian rap duo 5.1.nine.0.2. is named in honour of their respective hometowns. Producer Tim Horlor aka Recordface (OK Cobra), an audio engineer for the last 20 years, is from London, ON via Montreal, QC, while rapper Derek MacKenzie (Hip Club Groove/Len) is from Truro, Nova Scotia.

When a Name is Just a Number is the duo's debut release. Ten songs about life told in rap form. "The goal was to write songs as opposed to tracks," says MacKenzie. "I tend to write about the life that is right in front of me. Big beats, big hooks, real life rap music. When a Name is Just a Number is the most honest and real thing I have done since Trailer Park Hip Hop, and that has been my entire journey back to where it all started. I am finally in a good place in my relationship with Hip Hop, I think I now have the maturity to make the music I want to make with no apologies or worries that it fit a certain mould within rap music." This return to his roots is echoed in real life as MacKenzie recently relocated back home to Nova Scotia, a desire he describes on "Back Home," assisted on the hook and harmonica by East Coast folk legend Al Tuck.

Both Horlor and Mackenzie have "been around the block a little bit," each with an impressive back catalog and a combined total of fifty years making music. The two met through a friend, and according to Horlor, "I started sending him beats and Derek kept sending dope finished songs back, quickly. It was easy." So easy the two continued to create through a battery of life explosions and situations that in turn fuelled the content of an album never intended for release. "We wrote these songs for us with the understanding not many would hear them, but we were both totally ok with that," says MacKenzie, which explains the finality of songs like "One More Rhyme," paired with previous rhyme partner Chek Love of Hip Club Groove, and "This Time". "Looking back, the two of us went through a lot during the years making this record," MacKenzie continues. "We needed it for our sanity. I specifically needed it. I had quit music to become a father. I thought I had to, so when all this new music started pouring out it was essential that I had someone to help me get it out."

Fortunately the team at Hand'Solo Records stumbled across the demo of When A Name is Just a Number and wanted to put it out for public consumption. So cop the record. And enjoy!
Hand'Solo Records Discography:
Albums
Compilations and Mixtape Appearances