The tapes have arrived and now all formats for Orebody are in stock… So many great ways to own the album.
The cassette has a transparent gold glitter shell and comes in a Maltese cross box. Contains the album remix and an exclusive cassette-only bonus hidden track on the b-side! If you're here for the music, the cassette offers the most bang for your buck!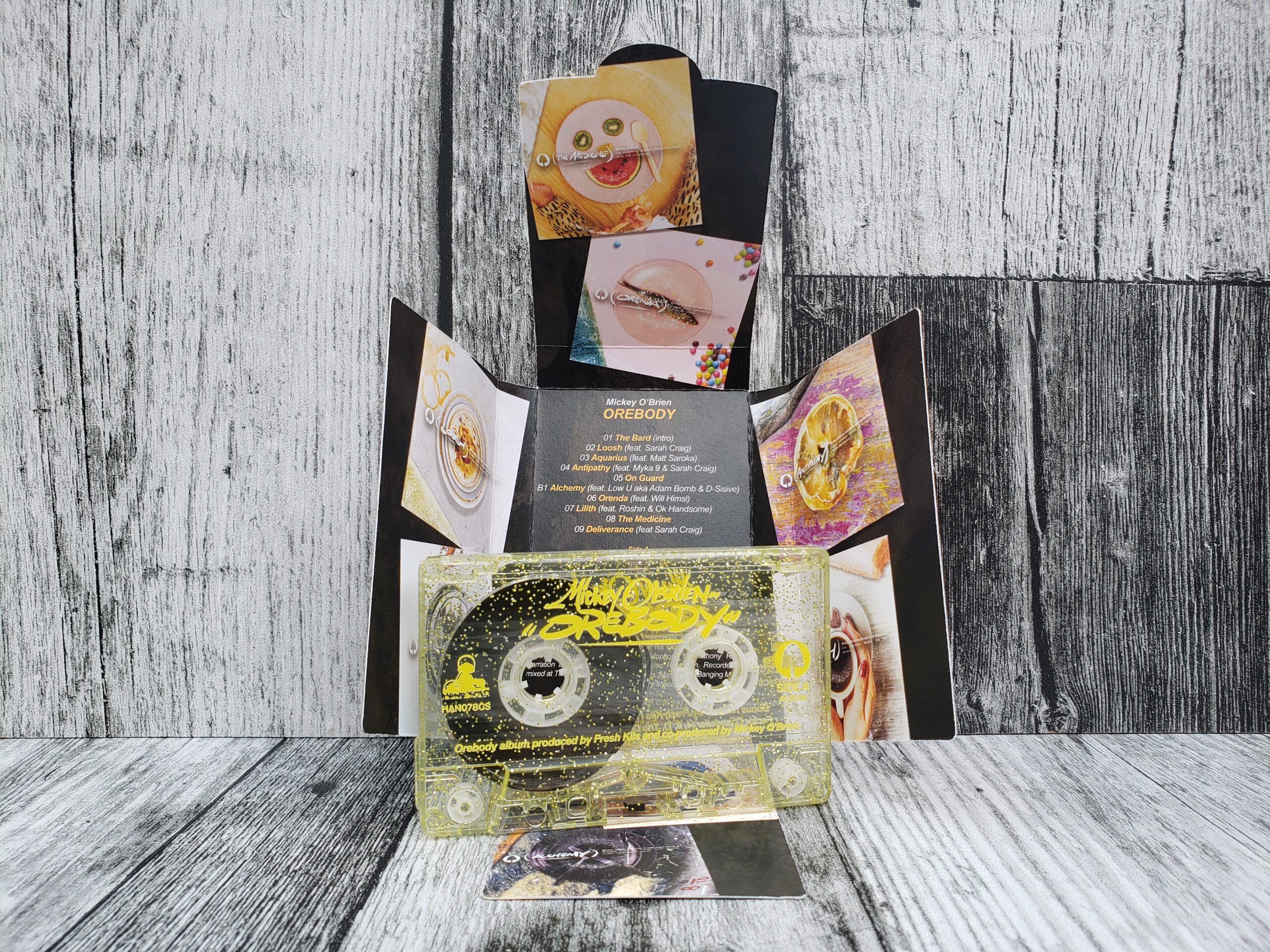 The vinyl is faux wood colouring and comes in a specially designed sleeve with a hole on one side to reveal the Orebody logo design on the centre label. Also contains a beautiful 12″ x 24″ poster with the song covers on one side and the lyrics on the flip side. If you're all about the packaging, the vinyl is your thing…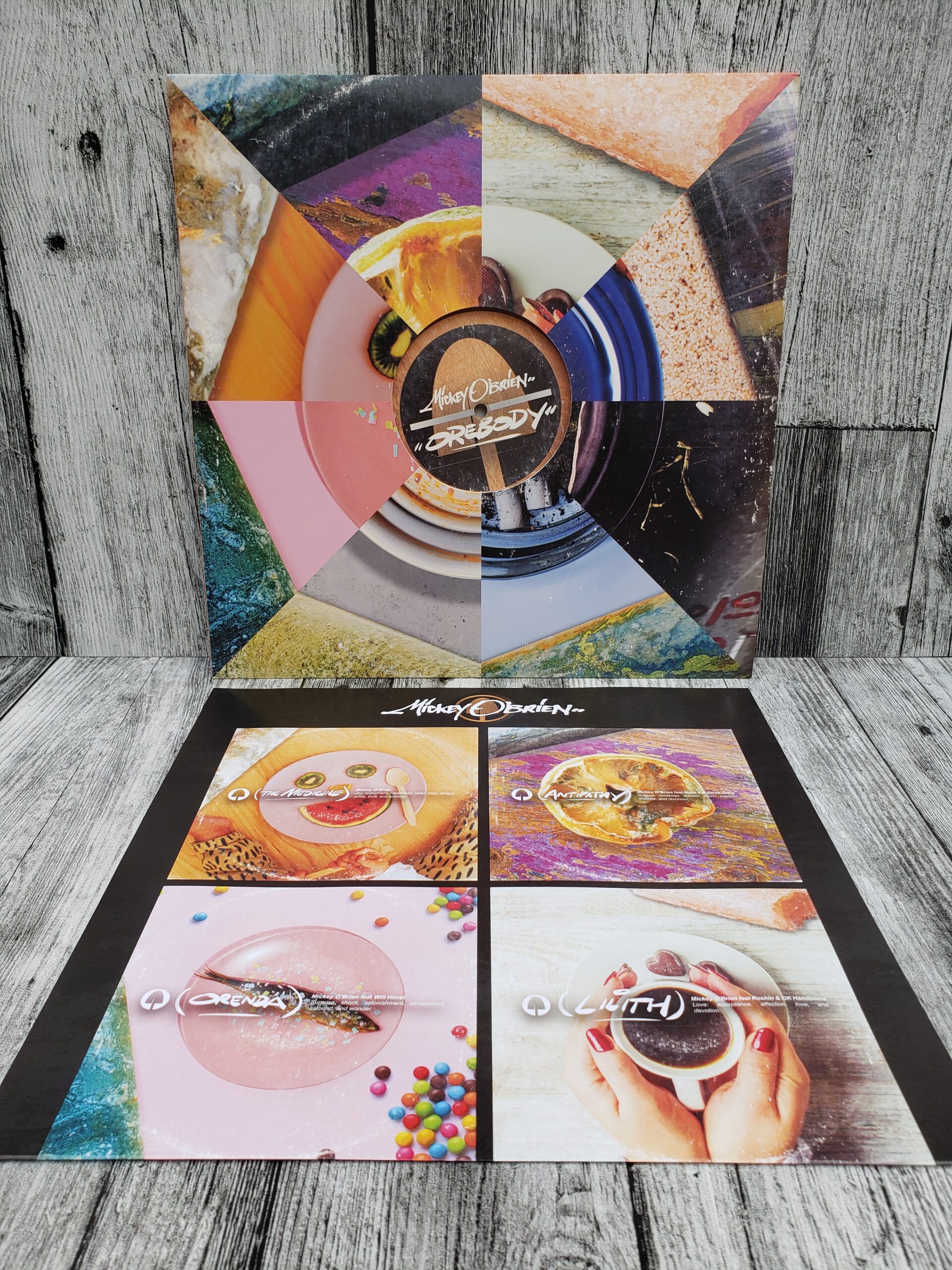 The CD is simple but classic style… Utilitarian. If you want the music delivered in a simple, trustworthy manner, CD is the way to go.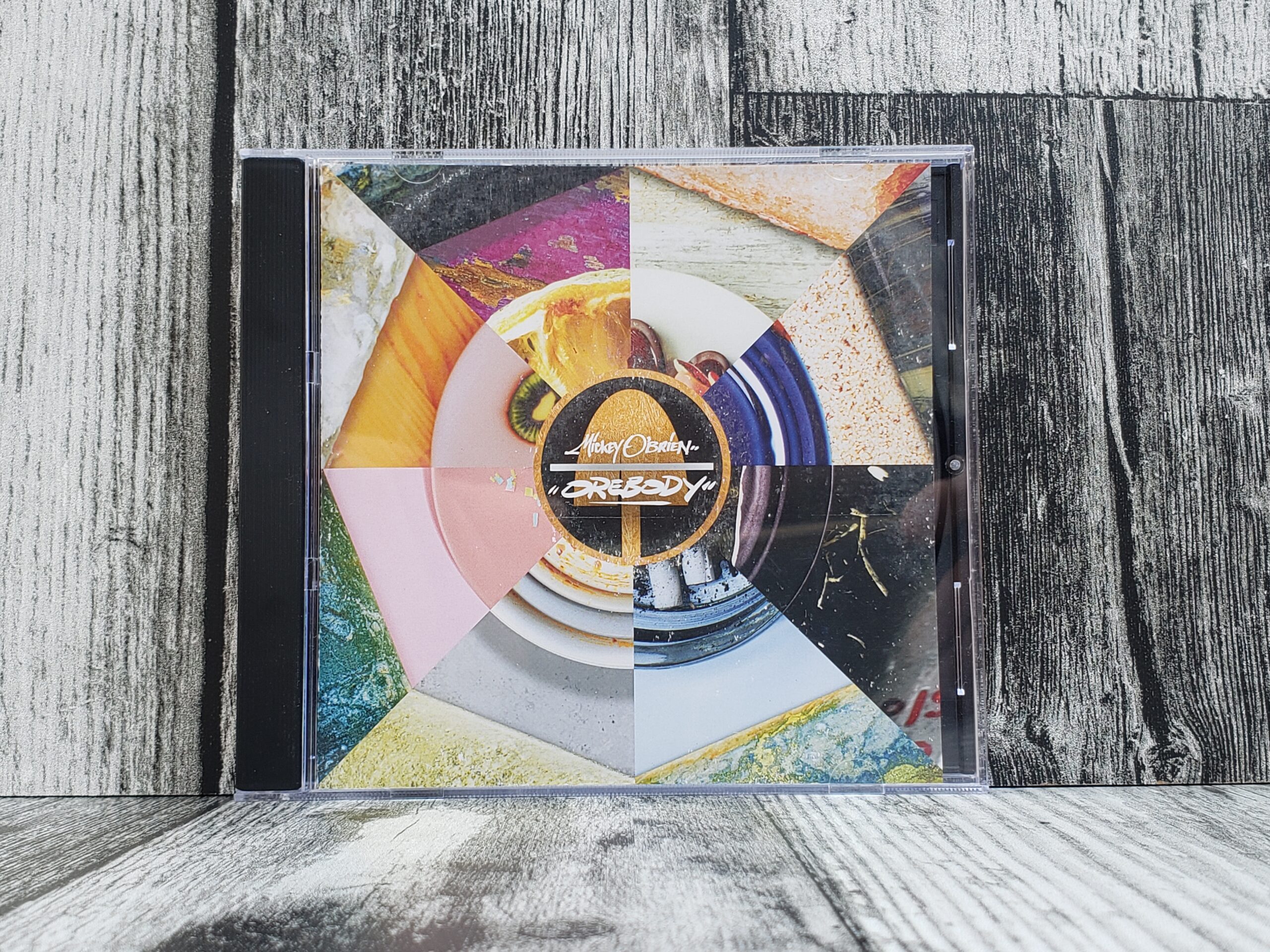 But why settle for just one format when you can get them all in one awesome bundle! Featured here with the download card that comes with both the cassette and vinyl, as well as the Orebody logo sticker that comes with every Orebody Bandcamp order. Another sticker of the album cover is also included while supplies last.
Listen here or click through to pay for your choice of format(s):