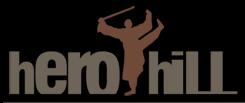 Thanks to our fine friends over at Herohill.com for their in depth profile of Backburner's Heatwave with their feature Deeper Into Music. Actually, the "in depth" part is courtesy of Teenburger (Ghettosocks & Timbuktu) who break down the Backburner album track by track. Example? How 'bout what they had to say for track number one…
"Straight out the Vault"
Ghettosocks – I remember when they played this Dexter Doolittle beat in the Vault. Half the squad went nuts and headed downstairs to start writing and half stayed to work on something else. I thought the build up was hype, and Jesse definitely championed this beat. I think you get that impression from his monster howl right at the beginning. I'm not really on this joint so I can't really speak on it too much. Fester killed the cuts, and Ambition rocked it.
Timbuktu – Yeah, Burgie and I jokingly call this track "Jesse D's Muppet Show" because of the howl. I really love this track and think it's a good example of a Dexter Doolittle beat. It's also one of the two songs on the record that Dex mixed. I believe Jesse, Choke and Ambition threw down on the spot and Bizzy's raps and Fes' cuts were added later.
Check out the rest of the article here: http://www.herohill.com/2011/09/deeper-into-music-backburner-heatwave.htm