Another great review for the new EP from More Or Les and Recordface, this time from Chad Walker for Fandomania.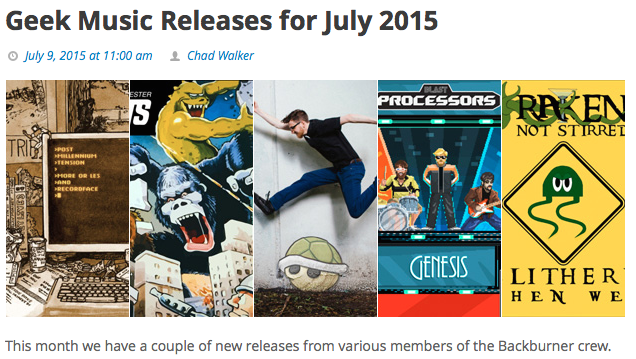 Chad provides a pretty good rundown of many of the tracks, but for those with a short attention span he concludes the review stating [spoiler alert]: "In short, Post Millennium Tension is a really great album. I highly recommend that you go grab it right now."
He also reviews My Giants, the new EP from Backburner members Timbuktu, Ambition and Uncle Fester.
Read both reviews (and more) here: http://fandomania.com/geek-music-releases-for-july-2015/