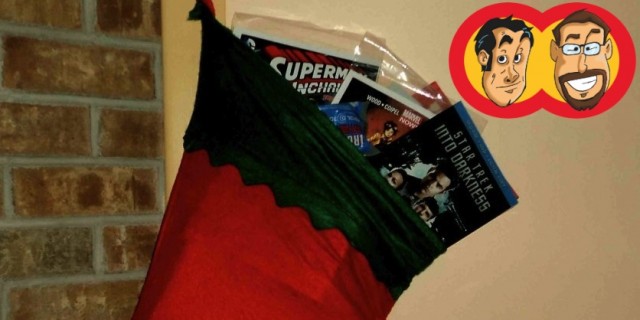 The crew over at Geek Hard Show are celebrating the holidays with their Fourth Annual Christmas Stocking Give-a-way! And it's got a lot of goodies, including a few donated by Wordburglar and Hand'Solo Records. You could win the following:
Wordburglar's Welcome To Cobra Island CD
Grandpa Funnybook's Mix-Tapingly Arranged Rapping Song Album 3! CD
Swamp Thing's Creature Feature CD
Hand'Solo Records t-shirt (size large)
Star Trek Into Darkness on Blu-ray
Lazarus Volume 1 Trade Paperback
X-Men #1 (by Brian Wood and Olivier Coipel)
Superman Unchained #1 (by Scott Snyder and Jim Lee)
Astro City #1 (2013) (by Kurt Busiek and Brent Anderson)
Mixed Nuts on DVD (The Steve Martin Holiday Comedy Cult Classic)
Canadian Stampede bandana (provided by The Lone Ranger and Walt Disney Pictures)
Twelve Hour Shift – A workplace graphic novel by Sean Azzopardi
True Patriot Volume 1 Hardcover
All New X-Men Mini Print by Skottie Young
Iron Man 3 Iron Patriot Real D 3D Glasses
Junkie DVD
DVD samplers of BBC miniseries' In The Flesh and Utopia
In the Flesh Hand Sanitizer
An Orange Lantern Ring
Chasing Atlantis Button
2013 Constellation Awards patch
Riddick Art Poster
And Much More!
tl;dr?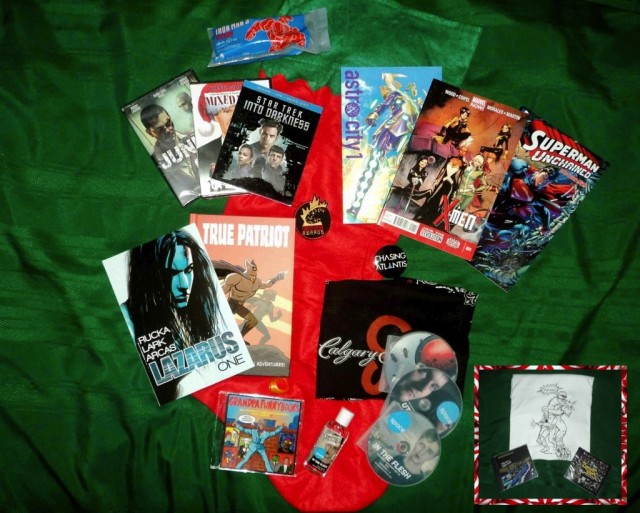 If you can answer these three questions:
a) In the He-Man & She-Ra Christmas Special, what are the names of the two kids Orko meets when he shows up on Earth?
b) What present does Odie make for Garfield for Christmas in A Garfield Christmas Special?
c) Which famous singer is the voice of the Snowman Narrator in Rudolph the Red Nosed Reindeer?
Head on over to Geek Hard Show for full contest rules and the email address to which your answers should be sent. It's a sweet deal, folks!
Check it all out here: http://geekhardshow.com/2013/11/holiday-awesome-returns-the-4th-annual-geek-hard-christmas-stocking-give-a-way/