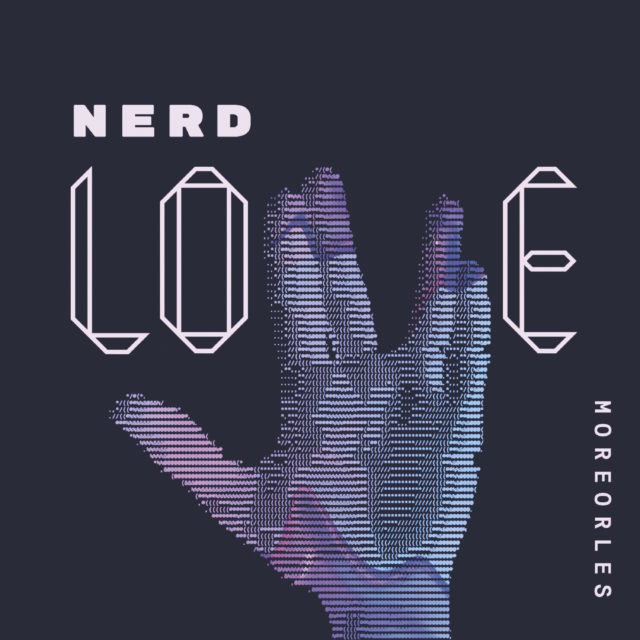 Track Listing:
01. Nerd Love
02. Choose Your Own Avenger (Mighty Version) ft. int eighty of Dual Core, Wordburglar, Nilla, Touch and MikeAll
03. Double Tomahawk ft. Jesse Dangerously
04. Can I Get a Nerd Clap? (Vengeance 1)
05. 22 Pages
06. Klingon Neighbours
07. Hidden in Plain Sight ft. Mega Ran
08. Laugh, Live, Nerd (Vengeance 2)
09. Fly Me to the Moon ft. Alexandria Coldevin
10. Pilot a Robot (A.T. Field Remix)
11. Danger Room ft. LEX the Lexicon Artist
12. Skill of Gymnastics, Kill of Karate
13. Roll the Dice ft. int eighty of Dual Core and Mikal kHill
14. Picard Maneuver ft. Timbuktu, Touch and Wordburglar
15. Oh, Brilliant!
All song lyrics written by More Or Les except where otherwise noted
© ? 2018 Leslie Seaforth. (SOCAN)
All songs produced by More Or Les except:
"Nerd Love" produced by Abstract Artform, "Skill of Gymnastics, Kill of Karate" produced by Thrillatron (fka Supertropper), and "Roll the Dice" produced by Klopfenpop
All cuts by More Or Les
All More Or Les vocals tracked and mixed by Ted "Measuring Man" Onyszczak
Mastered by Andy Krehm for Silverbirch Productions
Executive Producer: More Or Les
Associate Producer: Ted "Measuring Man" Onyszczak
Cover, Art Design & Layout by Nat Janin
Website Links:
More Or Les FacebookMore Or Les Bandcamp
More Or Les Twitter