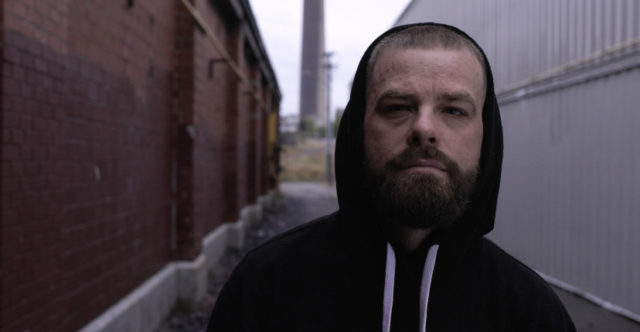 Mickey O'Brien aka OB Orebody is a Sudbury, ON-based rapper and musician known for his hard-hitting revolutionary rhymes, gritty stories of personal struggle, and his distinct rap style, all portrayed on his debut album, My Drift, released in 2019 on Hand'Solo Records.
Never content to do the same thing twice, O'Brien applies his "no bullshit" demeanor to the concept of romantic love and the winding road that leads us there. Twin Flame – The Honey Bear Saga (Hand'Solo Records) poses the questions: "What can happen when two people unite, whose true selves are reflections of each other?" and "What are the divine joys and human struggles of two 'twin flames' burning together in deep love?"
To fully appreciate this 6-song EP, it should be experienced in full, played from beginning to end as each song is inspired by a different stage of O'Brien's journey to win back the love of his life. And though Twin Flame – The Honey Bear Saga deals with matters of the heart, it also doesn't stray far from the rugged rap style established on My Drift. Just like O'Brien's music, love is raw, honest, and occasionally brutal.
Juno-nominated producer and MPC button masher Fresh Kils is once again along for the ride, providing passionate productions that transport the listener into the very personal yet so relatable world of Mickey O'Brien. The EP also features collaborations with a collection of talented artists, including scratch wizard Uncle Fester, sax player Anthony Rinaldi, Vancity rapper Attikus, acclaimed jazz/pop singer Sarah Craig, and reggae-inspired singer Salvatori, who also appeared with O'Brien on "Freedom" from previous album, My Drift.
If you're lovesick or obsessively romantic, show Mickey O'Brien some love when Twin Flame – The Honey Bear Saga drops, appropriately enough, on Valentine's Day both digitally and as a limited-edition gold-plated cassette containing all the accompanying artwork for the tarot cards representing each of the 6 songs on the album.
Hand'Solo Records Discography
ALBUMS AND SINGLES