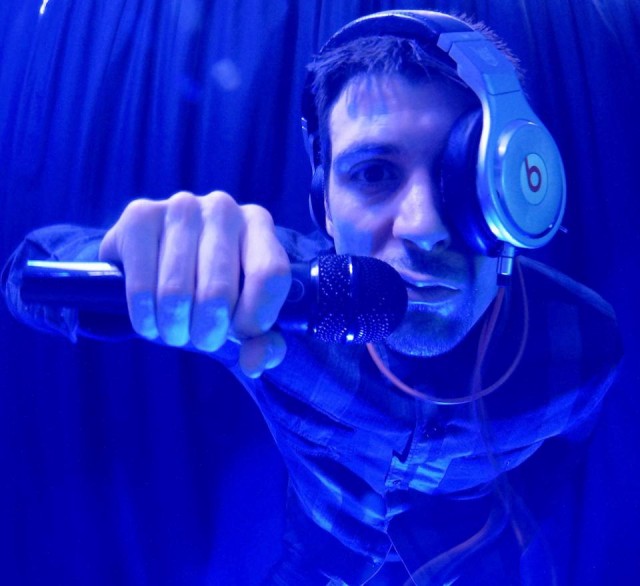 Toronto rapper Primordial Emcee fell in love with rap in 1997. "When I heard the GZA," he explains, "It's like a lightbulb went off in my head and I all of a sudden knew how to rap. But it was just the theory I understood, I had to refine my craft for many years." Prime went through a few name changes and evolutions in style until it all came together in 2009 when he settled on his current name and co-founded Toronto rap group Faction with Chief 4syt and Apocalypse.

In the summer of 2010, the trio dropped their debut album, Pulp Faction, heavy in pop culture references. A few line up changes followed until Faction finally settled on their most recognizable and still current line-up – ultimately replacing Apocalypse with multi-faceted rapper-producer-beat boxer Scratch Cat, now Iron Wind – for their sophomore album in 2011. X-Faction was conceived by Prime and Chief when they decided they wanted to do a series of comic book-related songs, and the name of their group was a natural fit to mash-up with Marvel mutant misfits X-Factor. The centrepiece is "Weapon X," a Prime solo track that was the sole single/video for the album.

Faction was originally conceived of and always perceived as a group of individuals that would work together as a unit yet function as solo artists. After they released their third offering in as many years, their free Refill EP, the trio started working on solo projects. The first of these from Prime is X-Faction 2: Reanimated, his ODB-like sequel to Faction's most successful album. XF2 follows a similar formula to the original, using comic book, anime and sci-fi concepts and metaphors to cover a range of topics, like rocking the party ("Heroes For Hire") and then relaxing ("A Day Off"), or comedy punchlines ("Comic Relief") and conspiracy theories ("Headlines"). Production is split 50/50 between Faction's Chief 4syt and Iron Wind (while Double Dragon provides the only additional outside beat), and both also make a number of vocal appearances. XF2 also features additional raps from Hazardous Material, White Fang, Supreme Being Unit's Mindbender and Conspiracy, Backburner's Wordburglar and Jesse Dangerously, and label mate royceBIRTH.

But X-Faction 2 is Prime's baby, and he uses the additional mic time to further delve into his own interests and angles. As he says of his first single, "The Path of Prime": "I wanted to show people my life, what I can do, and in relation to this world we live in being a matrix. The theme has so many topics I like to rhyme about, from conspiracy subject matter to science fiction, religion, a little bit of sexual humour, and just a bunch of metaphors, puns and similes from my perspective."

Mutants, outcasts, and fans of underground rap, be prepared to throw your X's in the air once again!
Hand'Solo Records Discography:
Albums