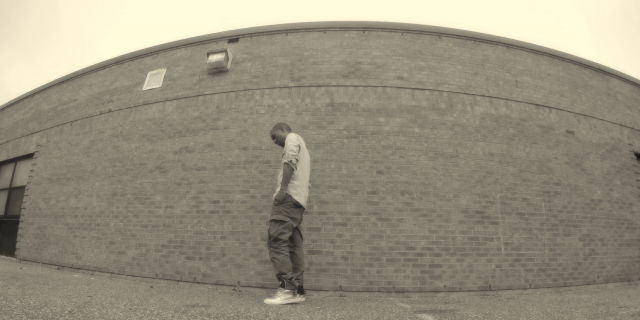 Artist. Creator. King of the Unexpected.
Whether it's the jazzy, soulful sounds of debut album theREBIRTH, the back-to-basics breakbeats of his A Funk Supreme EP, the raw boom bap of sophomore album Caesar Is Home, or the groundbreaking direction of new album Art On Fire!!, royceBIRTH delivers music with an authentic stamp.
Known for his early work as a producer, royceBIRTH has contributed soundscapes to artists such as Rich Kidd, Tona, D.O. and Ghettosocks, with his production for the latter's "Rappin For Fun" appearing on Ghettosocks' Juno-nominated album Treat of The Day. At the same time, royceBIRTH also proved he could hold his own on the mic, sharing the stage with Jeru Da Damaja, k-os, K'Naan, and Phife Dawg (of A Tribe Called Quest).
As an artist and producer, royceBIRTH has steadily earned critical acclaim through media publications such as Okayplayer, RapReviews and Exclaim Magazine, and has been recognized on the college radio charts (Earshot!, CMJ).
In a time where art is easily imitated and duplicated, royceBIRTH searches for ways to preserve the craft, and add his own twist to the mix. His third and newest album, Art On Fire!!, displays a true visionary at work by turning instruments upside down, flipping soul samples into full-driven punk records, and taking music into an unexplored territory yet to be heard. Always creative, forever determined, this is royceBIRTH.
"royce is content to let both his beats AND his rhymes speak for themselves. It's that confidence plus his ability to punch up hard hitting drums that make tracks like 'Believe' a winner…"
Steve 'Flash' Juon (Rapreviews.com)
"Damn..just when i thought it couldn't be flipped anymore..wow…"
Supa Dave West (Grammy nominated producer)
"And by adeptly embracing such a wide thematic range in coherent form, royceBirth's opus becomes what it's about–a Rebirth."
Hector De La Rosa (Okayplayer.com)
Hand'Solo Records Discography:
Albums
Compilation and Mixtape Appearances