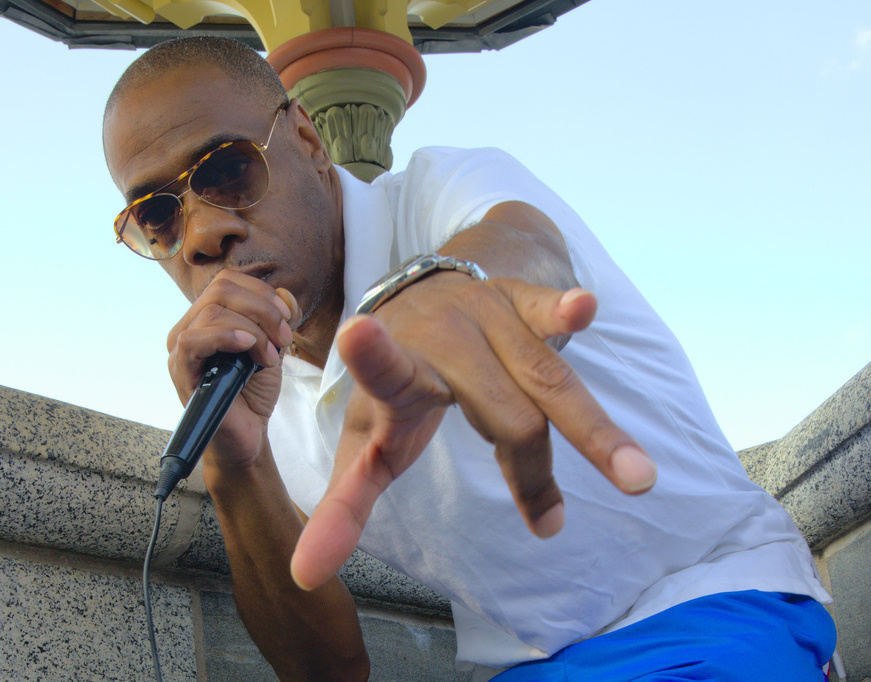 Eccentric Brooklyn MC Sensational is a hip hop innovator in a class with Kool Keith, Divine Styler and Ol' Dirty Bastard. Born in Guyana, Colin Bobb—later known as Torture and finally Sensational—grew up with an eclectic taste in music, evolving from freestyling on records by German avant-garde electronic composer Stockhausen to his debut alongside The Jungle Brothers on their single "40 Below Trooper". He was also all over their Bill Laswell-produced third album, Crazy Wisdom Masters (1993), that was shelved by Warner Bros for being too radical and experimental.

He then hooked up with Brooklyn-based illbient label Wordsound Records, establishing his sound with Loaded With Power, his Sensational solo debut released in 1997. Recorded on a 4-track and drum machine with broken beats composed of sounds sampled from around the city and vocals recorded through his headphone cans, CMJ hailed the album as "the most bold and experimental hip-hop record of the last decade".

Continuing to release music through Wordsound Records until as late as 2009, Sensational also dropped two singles on larger indie label Matador, an album on Mike Patton's Ipecac, one-off releases with multiple indie labels worldwide, and an indeterminate number of self-released album available through Bandcamp and sold by hand from the man on the streets of New York.

Sensational has collaborated with music weirdos that include but are not limited to Spectre, DJ KLOS, Kouhei Matsunaga, Kid606 and Handsome Boy Modelling School (Prince Paul & Dan the Automator). He has also starred in the semi-biographical indie movie Crooked and is the subject of the documentary The Rise and Fall and Rise of Sensational. 
Hand'Solo Records Discography:
Albums