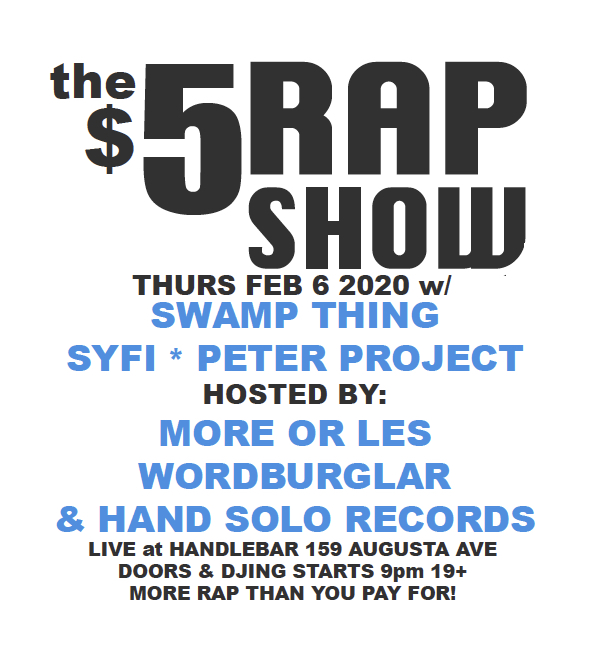 $5 Rap Show returns for 2020 with possibly our last show at Handlebar now that ownership is changing hands. Come on out and celebrate with us!
Performances from More Or Les, Wordburglar, Sy-Fi and Swamp Thing, plus special guests!
When: Thursday, Feb 6, 2020
Doors: 9pm
Where: Handlebar (159 Augusta Ave)
Cover: $5
More rap than you pay for.
Check the Facebook Event page for more info: https://www.facebook.com/events/1357386544442808/