"Une bien jolie variation indie rap sur l'univers dystopique et parfois prophétique du roman d'Orwell…" – Indie Rock Magazine
Indie Rock Magazine has finished their Best of 2021 lists with their Top 50 EPs, and coming in at #25 is 1984 from Touch & Moves, and it gets a short review… Thanks to IRM for the consideration! Here's the listing for 1984. Click the image for the full list.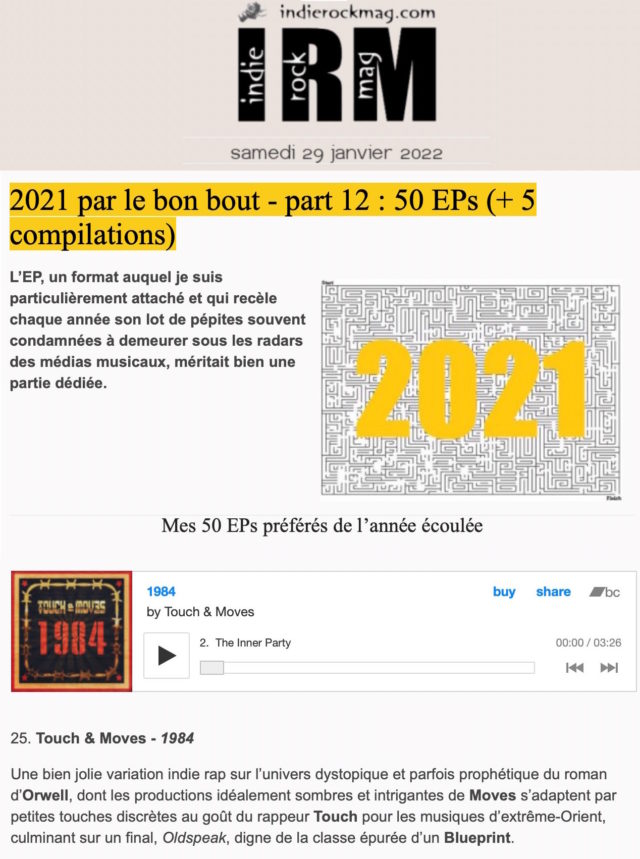 Here's an English translation thanks to Google:

A very pretty indie rap variation on the dystopian and sometimes prophetic universe of Orwell's novel, whose ideally dark and intriguing productions of Moves adapt with small discreet touches to the taste of rapper Touch for music from the Far East, culminating in a finale, Oldspeak, worthy of the refined class of a Blueprint.