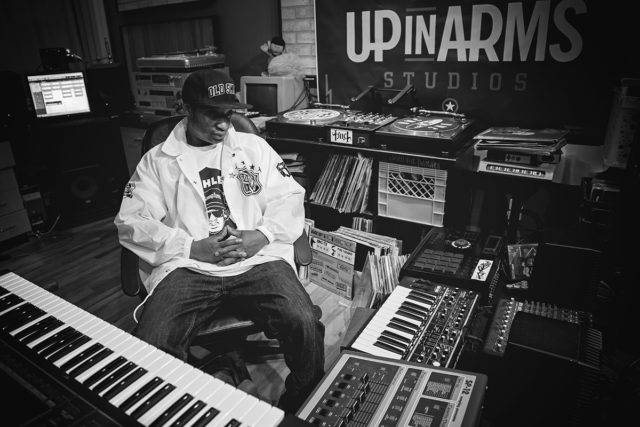 In the hip hop tradition of remixing anything you can get your hands on, with his new album, Journey To The West, Edmonton, AB, triple threat Touch unabashedly grabs onto that tradition and takes it to a new extreme. Touch taps one of China's most beloved folk heroes, Sun Wukong, and re-tells his version of the god-like character's tortured life, substituting Wukong's mission to find the Sutra with a mission to find true hip hop through self discovery.
Produced entirely by Thomas Adams (aka T.Perk), the samples are sourced from cassette tapes of folk songs rescued by T.Perk from various traditional Chinese markets, and are surrounded by thick, head-banging drums, reminiscent of Hank Shocklee-produced albums like Amerikkka's Most Wanted or Yo! Bum Rush The Show. While T.Perk's production provides the backdrop, Touch weaves a slick narrative that continues from one song to the next, eventually culminating in an end battle and a surprise conclusion that rewards those with enough patience to take in this hip hop audio book from front to back.
The sophomre project for this duo, Journey To The West symbolizes T.Perk's literal journey back to the West, as he returns to Canada after more than 10 years living in China, even as Touch relates his figurative journey to defeat hip hop's demons: pride, greed, lust, envy, gluttony, wrath, and sloth. Journey to the West is as far from a mixtape as you're likely to hear, and as close to a movie as you'll get this year from any emcee.
Hand'Solo Records Discography:
ALBUMS AND SINGLES