I planned to debut the Hand'Solo history blog with a Who's Who with Buck 65, a major influence on myself and the label. But the more I thought about it, the more Derek MacKenzie appeared appropriate as the jump off point for this blog…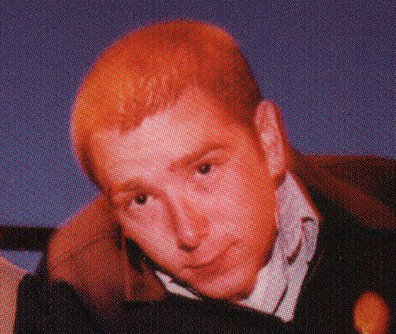 I was introduced to the Halifax hip hop scene through Derek MacKenzie and his group, Hip Club Groove, with fellow rapper Cheklove and producer/DJ Moves. My exploration of Canadian hip hop began unsurprisingly with the Toronto scene and all the usual suspects (Michie, Maestro, Dream Warriors, etc), but the direction of focus changed when I stumbled upon this rap album from a Halifax indie label with which I was familiar for their awesome catalogue of Canadian indie rock. Murderecords was home to Sloan (it was their label), Thrush Hermit (you know, Joel Plaskett's old band), folk singer Al Tuck, and now Hip Club Groove, a rap trio from Truro, Nova Scotia. I played the shit out of their Trailer Park Hip Hop CD hanging with one of my housemates, Alex Bowes, my last year at York University.
I was introduced to the sounds of Buck 65, then still known as Stinkin' Rich, by MacKenzie. With university done, and my interest in music journalism piqued while writing for Vanier College newspaper The Vandoo, I started a fanzine named for my favourite group, weirdo rock "brothers" Ween, or rather their demi-god mascot Boognish. The Boognish 'zine covered my many interests, the first issue (title Battlestar Boognish) containing interviews with Gene Ween (what a score!), rave DJ Jarkko, local indie cinema legend Reg Hartt, and Hip Club Groove's MacKenzie. A call was made to Murderecords, and I now had an official interview scheduled to probe MacKenzie about this new scene I was intent on exploring. When asked for recommendations, he provided one name: Stinkin' Rich, "a big influence". I found a copy of the Stolen Bass 7" (on Murdereocrds) where I had purchased Trailer Park Hip Hop, at Sam the Record Man on Yonge St (RIP), but I had to call Murder to get a copy of the Game Tight cassette, both of which I gushed about in the reviews of issue #2 of Boognish.

I was actually introduced to Stinkin' Rich by MacKenzie, also, later that summer. The two Murderecords rap acts were coming to NXNE—it was the summer of 1995, I believe—and I had my wristband ready for the festivities. I saw Hip Club Groove at Reverb/Big Bop, and while I enjoyed the show I was especially impressed by the antics of a constant guest on stage who I only connected as Stinkin' Rich when he kicked his crazy verse to "Jizz". Anyway, after the show I introduced myself to MacKenzie and got him to autograph my 'zine. We talked for a bit, but he had other fans to attend to. That was the end of my networking for that night. But the following night I went to see Al Tuck and No Action at Free Times Café, I believe, and during the set MacKenzie and Stinkin' Rich walked in. When MacKenzie saw me, he came over and introduced Rich. We spent some time talking about hip hop and made plans for a Stinkin' Rich interview in Boognish.
After all that, I was planning my new record label, Hand'Solo Records, and the debut release was going to be a compilation album of Halifax hip hop, my new favourite obsession. I reached out to a few connections I had made in the scene with hopes of getting some submission. Along with MacKenzie, I also requested help with submissions from Rich, Sixtoo, and Witchdoc Jorun (now Jorun Bombay). Oddly enough, MacKenzie submitted a song from Hip Club Groove, a dis to Jorun called "Sucker Salad", but it was primarily Cheklove and Moves, with MacKenzie's only contribution a bit of yelling in the background. He also didn't appear on any other song so he was sadly rather absent from the album. It turns out MacKenzie wouldn't appear on a Hand'Solo Records release until 2008 with the first mixtape for the label, Hokey Religions & Ancient Weapons (are no match for a good blaster), on "The Ripped Thong Song" with Fortunato and Lexington.
After Trailer Park Hip Hop, MacKenzie and the rest of Hip Club Groove continued on with sophomore album Land of the Lost, which they released the same year as Bassments of Badmen, but this time on Funtrip Records, owned by Len frontman Marc Costanzo. MacKenzie has a solo track with "Pornostar", a song that gets a little more experimental, much like the rest of the 9-track album. Unfortunately, this would be the final album for HCG (aside from their collection of rare and unreleased tracks released as the imaginatively titled album Unreleased & Rare on Moves' Low Pressure/Fried Chicken label in 2010.
After Hip Club Groove broke up, Cheklove moved onto dance and eventually ended up on Trailer Park Boys (and currently enjoying success as writer and director of indie film Black Cop), while MacKenzie and Moves went on to work with Len on their hit album You Can't Stop the Bumrush (Sony, 1999), which contained their Top 40 hit song "Steal My Sunshine". MacKenzie shines on the video track for "Cryptik Souls Crew", which features the two Len rappers, MacKenzie and Kudo 5 aka Planit Pea, in place of the album version which is a posse cut featuring most of the Cryptic Souls Crew at the time. Oh what a controversy that created!
After Len finished touring You Can't Stop the Bumrush, it was decided it would be best for MacKenzie to exit the group, and from here he floundered as he attempted to find himself and his sound. The next time he resurfaced was frontman for a rock band called Alcona. I'm assuming this desire to be in a band was an influence from having been in Len, another "rock" group. They were enjoyable live (yeah, I saw them!) but the music was pretty much forgettable. An extensive search online reveals no available audio or video from their one and only album, Audio, named for MacKenzie's son.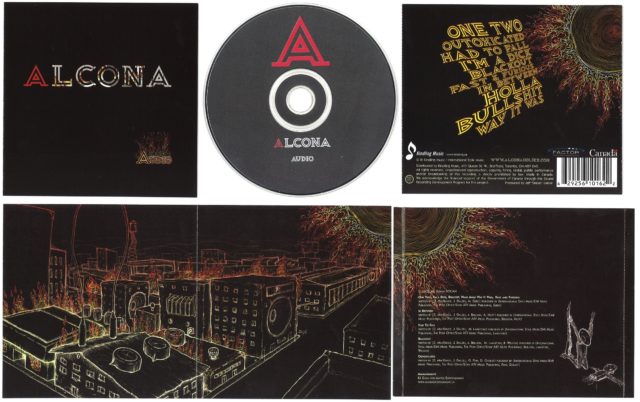 After the inevitable dissolution of Alcona, MacKenzie "retired" from music. However, he did attempt to contribute to a compilation that was in the works by Recordface, the producer of duo OK Cobra, whose rapper, Fritz tha Cat, was good friends with MacKenzie. Impressed with the song, Recordface sent more beats which were always quickly returned by MacKenzie, now with his new raps about the hardships he was suffering at the time. It was a great outlet for his angst even if neither had considered the method of release for these songs. Still, sometime after the majority of the album was recorded, Recordface teamed with Backburner rapper More Or Les to record and release Post Millennium Tension on Hand'Solo Records. I guess it was only natural I would get to hear the demos for what would become the 5.1.nine.0.2. album When a Name is Just a Number.
After I heard the demos it was obvious to me that Hand'Solo Records needed to release this album. Discussions began, as did new recording sessions, adding two additional songs to the 8 that were on the demo. It was a long process of moe than a year, but finally on Friday, February 23, Hand'Solo Records released the first new music from MacKenzie in over a decade, a relationship begun 20+ years ago now finally culminating in the release of his best work since he first influenced a young hip hop fan in Toronto with Trailer Park Hip Hop.
Here's what Derek MacKenzie had to say to Boognish all those many years back…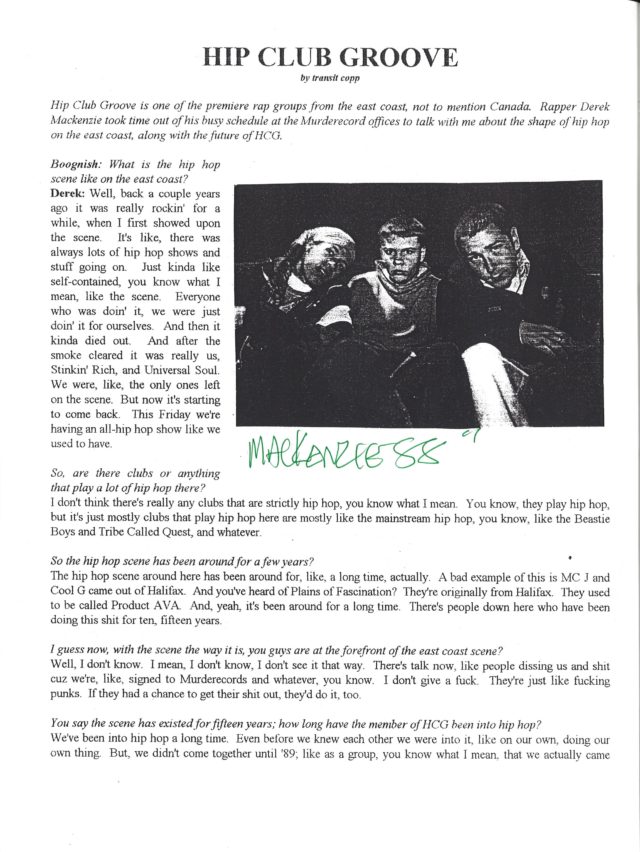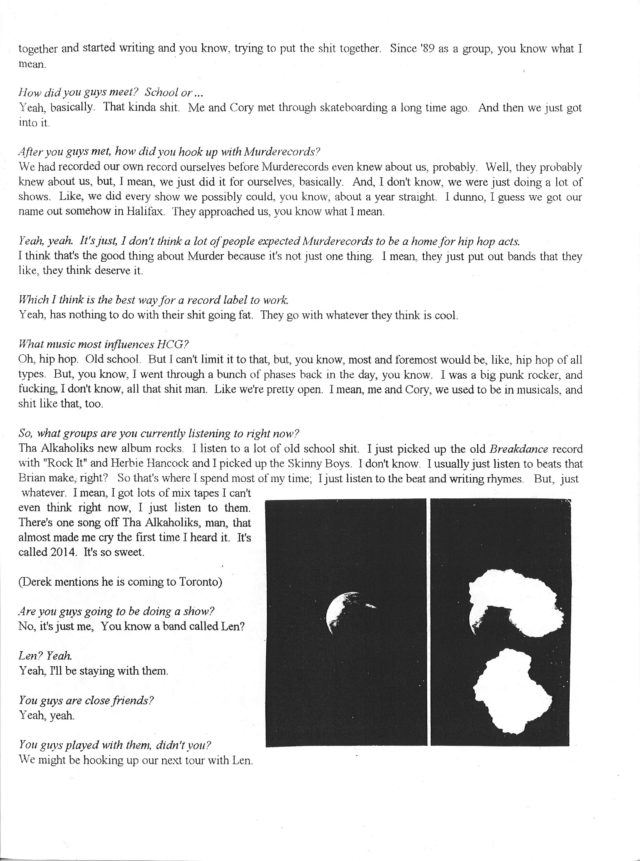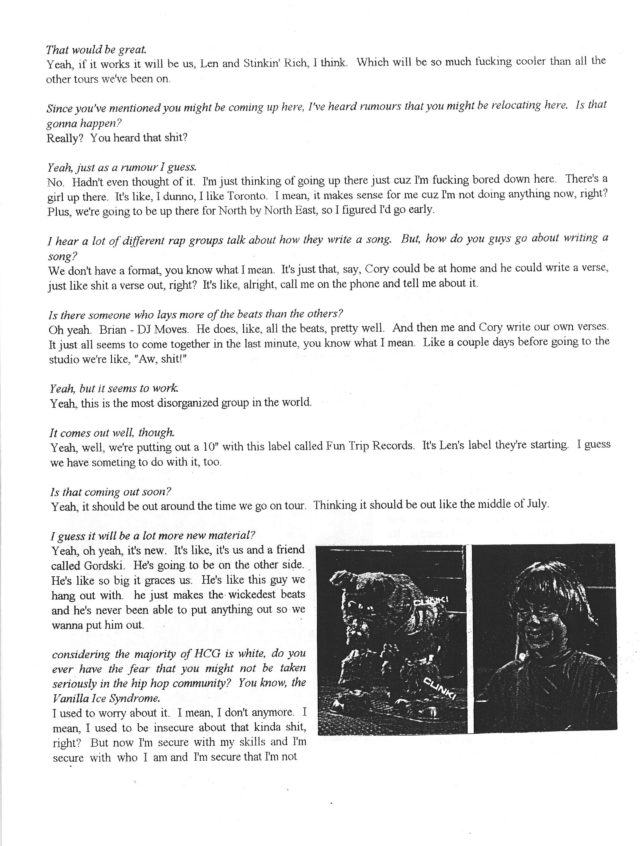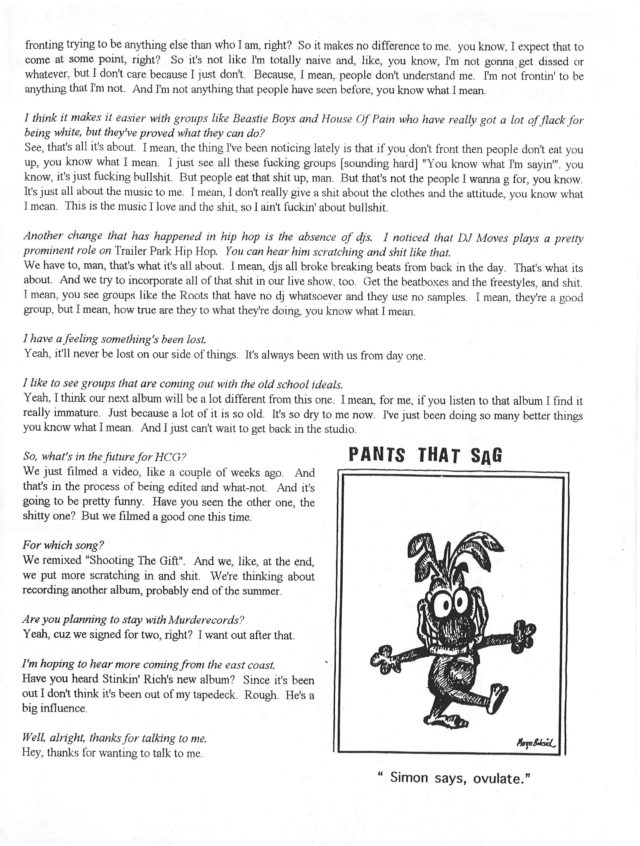 r