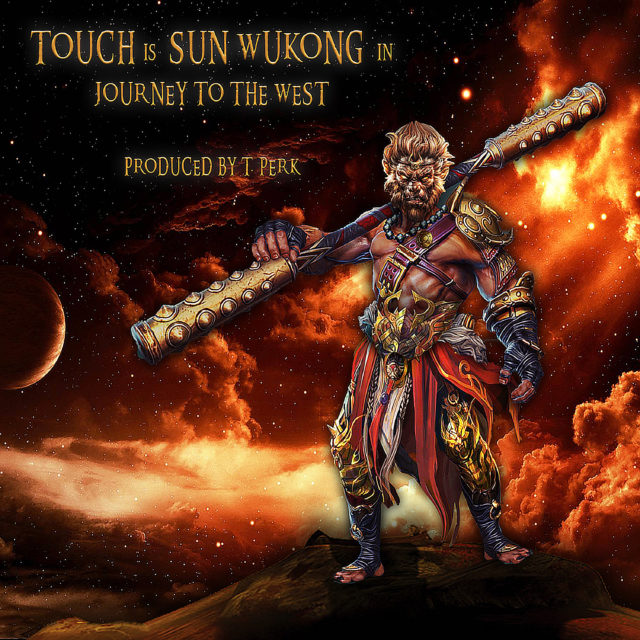 Track Listing:
01. The Seventeenth Branch
02. Great Sage Equalling Heaven
03. The Monkey King
04. Imprisoned in Mountain of Five Elements
05. Gathering Firewood in the Snow
06. A Dialogue Between a Fisher and a Woodcutter
07. The Jade Emperor
08. An Abbott on the Keys
09. All Three of Us
10. An Old Church by the Sea
11. Fishing the Moon Out of the Water
12. A Moment of Indecision
13. A Momentary Slip Egenders Death
14. Epilogue
All songs by Touch. Cuts by DJ Dirty Needlz. Produced by T.Perk.
Recorded at Up In Arms Studios. Mastered by Nato.
Website Links: